Want to bring a party to the Totally Wicked Stadium?
Group booking are now available for St Helens fixtures played at the Totally Wicked Stadium.
Enquiries can be made on the below form for your desired fixture. Please note any home fixture vs Wigan Warriors or any Play-off matches are excluded.
Booking can be made for a variety of parties with a minimum number of 20.
Areas of the Totally Wicked Stadium available
Tickets are available in the West Terrace, Totally Wicked North Stand Bronze – NA or NB and Totally Wicked North Stand Silver – NC or NG.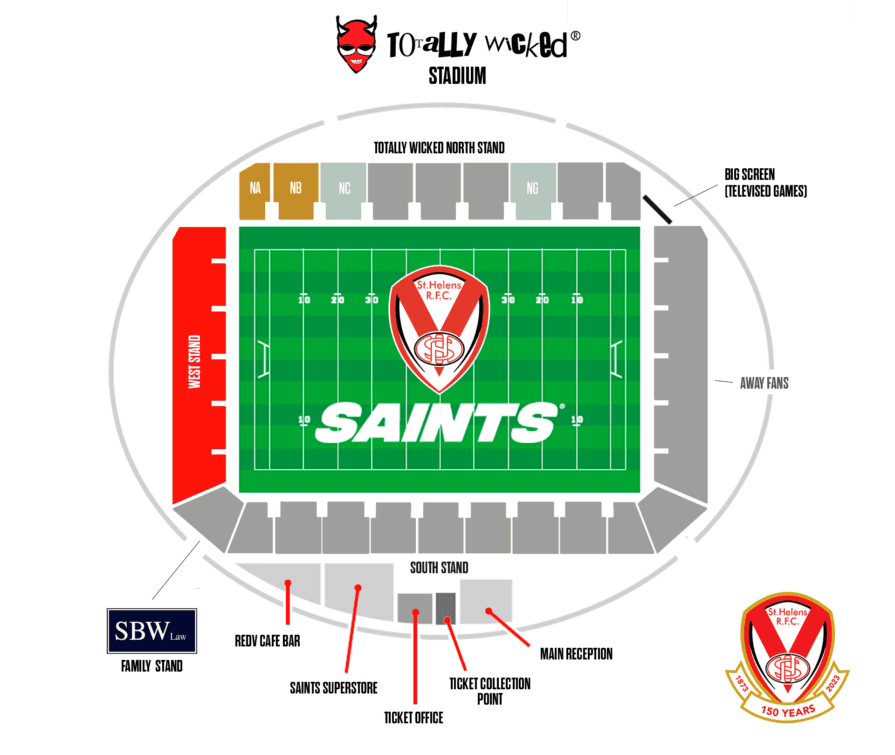 Pricing
Please see the below pricing structure.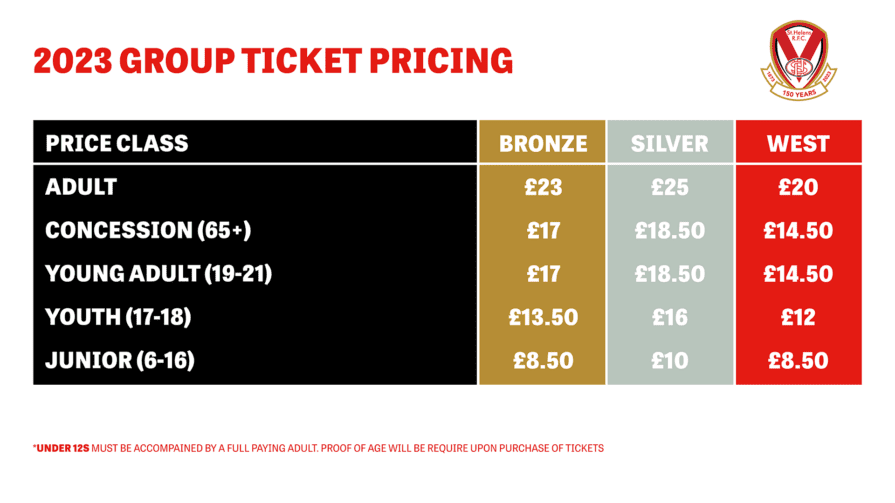 How to enquire
Use the form below to register your interest, somebody will get back to you shortly.