Mark Percival produced a golden moment in the history of the Totally Wicked Stadium as Saints beat Wigan 22-19 on Thursday night.
With three minutes to go, the centre collected Matty Smith's high bomb to score in the corner and take the roof off the ground.
It was his second try of a scintillating game that was also punctuated by his world class finish mid-way in the second half.
Both sides were scrappy with the ball throughout but there was no doubting it was edge of the seat stuff.
Saints got off to the best possible start when they scored after just four minutes.
Alex Walmsley did the damage down the middle and on the last, Smith's high kick was plucked out of mid-air and put down by Ryan Morgan.
His fifth try in five games.
Saints could have extended that lead shortly afterwards but were called for a knock on after another high ball.
On 14 minutes Wigan replied.
Saints had to drop out following a chip into their in goal area and on the following set, Tommy Leuluai laid on a pass for Tom Davies to cross.
George Williams added the extras, although they looked wide, and then slotted a penalty over on 22 minutes – ironically coming after Saints in three consecutive sets had fair shouts for high tackles.
Lewis Tierney then polished off a move around the ruck on the half hour mark.
Saints had been defending since their early flurry but on 34 minutes won their first penalty before Smith chipped along the floor for Taia to pounce.
Percival added with the extras, but missed the chance to tie it up at half time following Saints second penalty of the match.
14-12 to the visitors at the break.
Saints put pressure on Wigan's line early in the second half and won several repeat sets.
Taia went close but Saints couldn't find a way through.
And, as is so often the case, on 60 minutes the visitors scored.
On the last a simple chip through saw Joe Burgess touchdown after Saints failed to deal with the ball.
At 18-12 the next try was crucial – and it came the way of the Saints.
And it was absolute genius from Mark Percival.
In broken play the centre took a pass from Theo Fages, around 20 metres out, and danced through the defence to go under the sticks.
Leuluai put Wigan back ahead with a drop goal with ten minutes to go until the dramatic, last gasp introduction from Percival.
Smith's pinpoint kick was wonderful and the centre did the rest to leave the place bouncing.
Saints Line up
| | |
| --- | --- |
| 2 | Tommy Makinson |
| 18 | Adam Swift |
| 4 | Mark Percival |
| | Ryan Morgan |
| 5 | Regan Grace |
| 7 | Theo Fages |
| 7 | Matty Smith |
| 8 | Alex Walmsley |
| 9 | James Roby |
| 18 | Kyle Amor |
| 11 | Zeb Taia |
| 12 | Jon Wilkin |
| 13 | Morgan Knowles |
| 15 | Louie McCarthy-Scarsbrook |
| 14 | Luke Douglas |
| 10 | Luke Thompson |
| | |
Wigan Warriors Line up
| | |
| --- | --- |
| 1 | Lewis Tierney |
| 2 | Tom Davies |
| 3 | Liam Forsyth |
| 4 | Joe Burgess |
| 5 | Liam Marshall |
| 6 | George Williams |
| 7 | Thomas Leuluai |
| 8 | Frank-Paul Nuuausala |
| 9 | Michael Mcilorum |
| 10 | Ryan Sutton |
| 11 | Willie Isa |
| 12 | Liam Farrell |
| 13 | Sean O'Loughlin |
| 14 | Callum Field |
| 15 | Sam Powell |
| 16 | Taulima Tautai |
| 17 | Jack Wells |
Last updated 25 May 17 22:50:53
Try
Mark Percival for Saints
time being taken over this one….
Saints over… but it goes upstairs again!
Fages heading off for an assessment
All in. Passionate derby this one.
Drop Goal
Thomas Leuluai for Wigan Warriors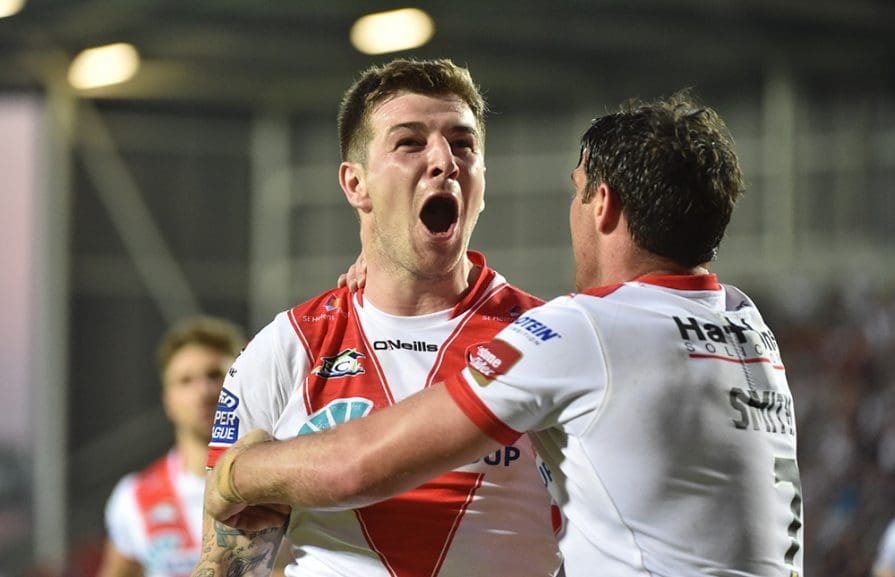 Goal
Mark Percival for Saints
We're all square. What a game!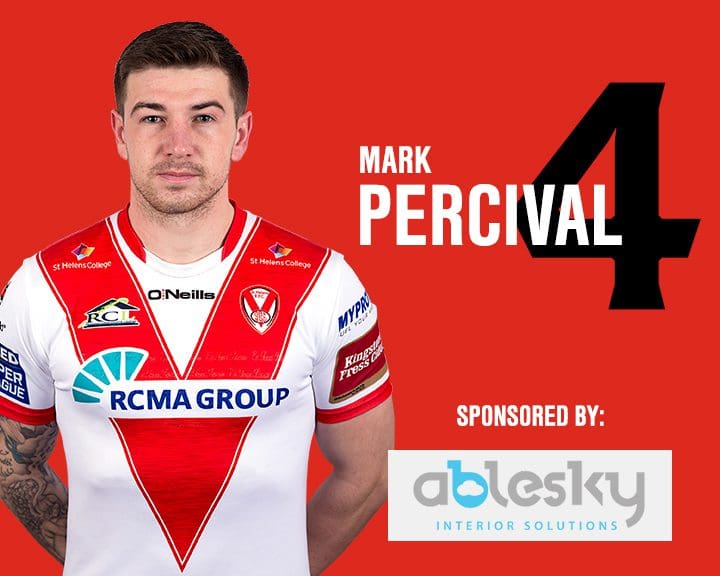 Try
Mark Percival for Saints
Class from Percival. Dances through the defence and goes under the posts.
Penalty to Saints after an elbow in the tackle – attacking set incoming.
Try
Joe Burgess for Wigan Warriors
Saints fail to deal with kick and Burgess pounces
Heading upstairs for a Wigan try
Saints force Wigan into touch. More superb defence there.
He's up on his feet but will come off to be assessed
Luke Douglas down on the field at the moment. Stretcher on too.
O'Loughlin held up over the line. Massive D from both sides here.
Wigan hold on. All Saints at the moment. 12-14
Another repeat set for Saints. Wigan holding firm so far
Another repeat set for Saints, right on Wigan's line
Penalty to Saints, 20 out.
Kick Off
Both teams back out for the second half – Wigan lead 14-12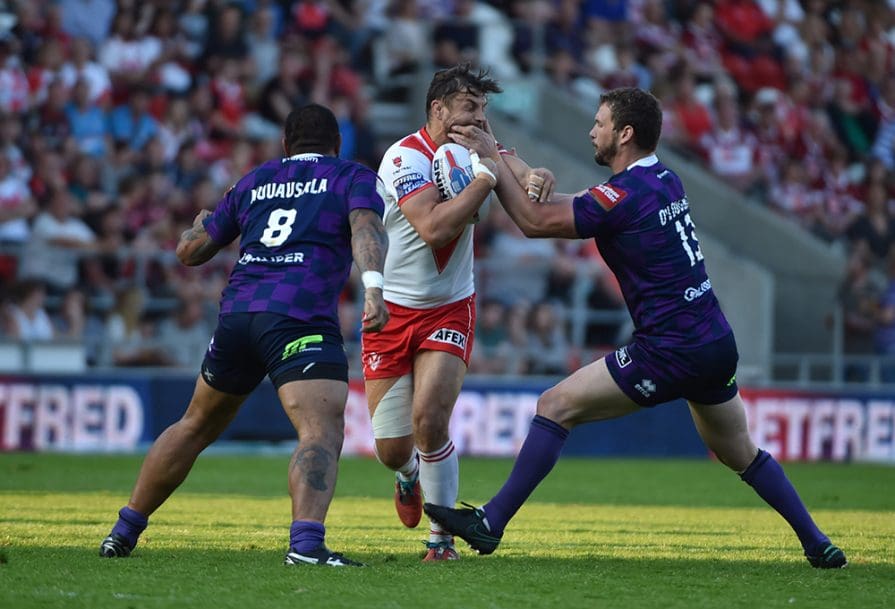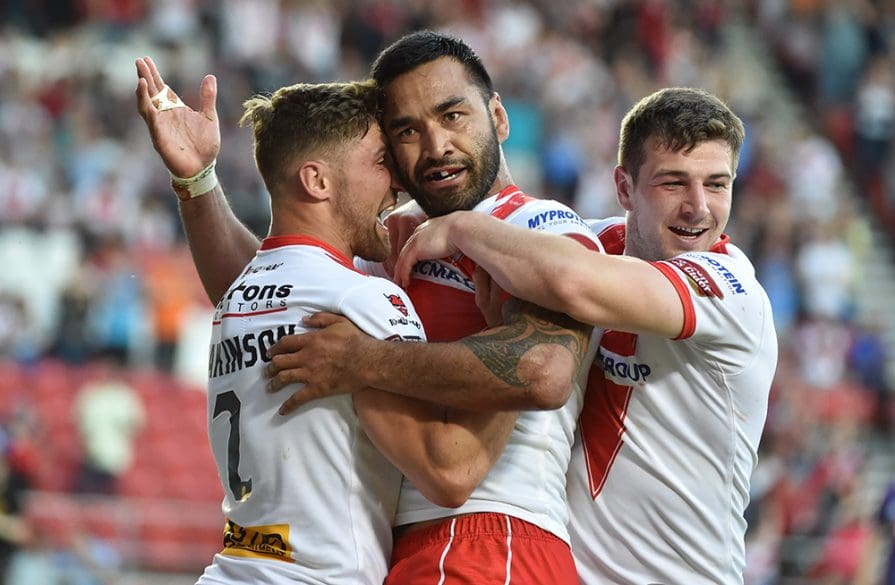 HT
A two point game at the break! 12-14
Wigan knock on in their own half – final chance for Saints? 12-14
Goal
Mark Percival for Saints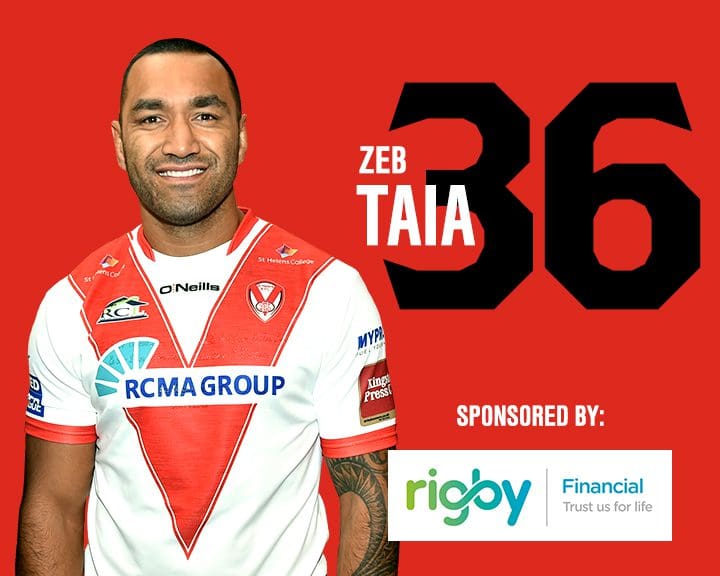 Try
Zeb Taia for Saints
Smith kick, Taia pounces! 10-14
Penalty to Saints… their first attacking set for a while
Goal
George Williams for Wigan Warriors
Try
Lewis Tierney for Wigan Warriors
Simple but effective move down the middle 6-14
Goal
George Williams for Wigan Warriors
Penalty from George Williams
Scrappy period here, Saints putting themselves under pressure. Remains 6-6
Try
Tom Davies for Wigan Warriors
Wigan reply through Tom Davies – and converted but the home fans are baffled the 2-pter was given! Looked wide? 6-6
Saints knock on on their own 40 – big defensive set coming up. 6-0
Saints looking more likely to add to their tally at the moment. Plenty of ball movement. They lead 6-0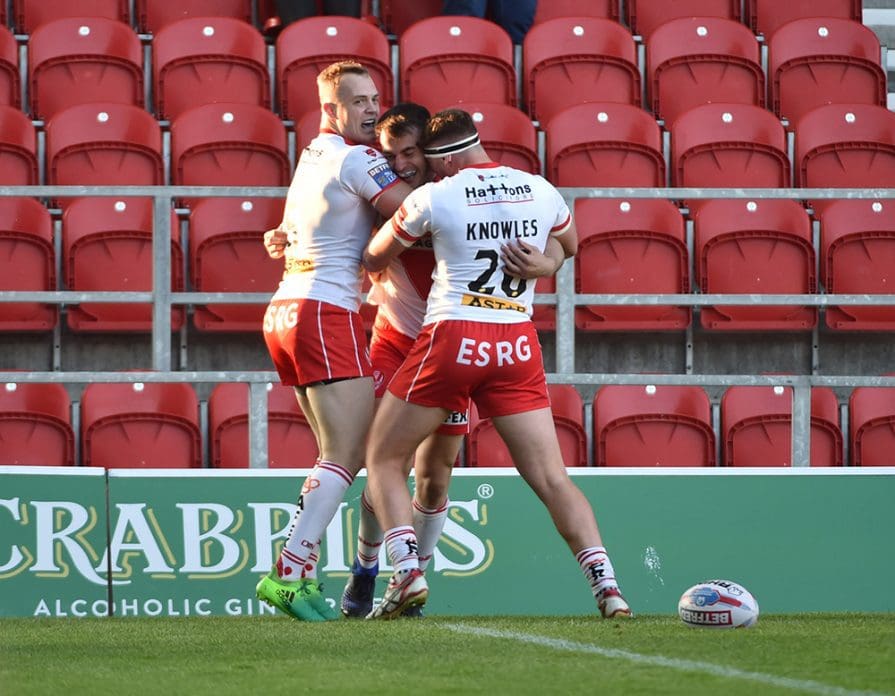 Saints almost in again – but they are called for a knock on.
Goal
Mark Percival for Saints
Percy with the extras for 6-0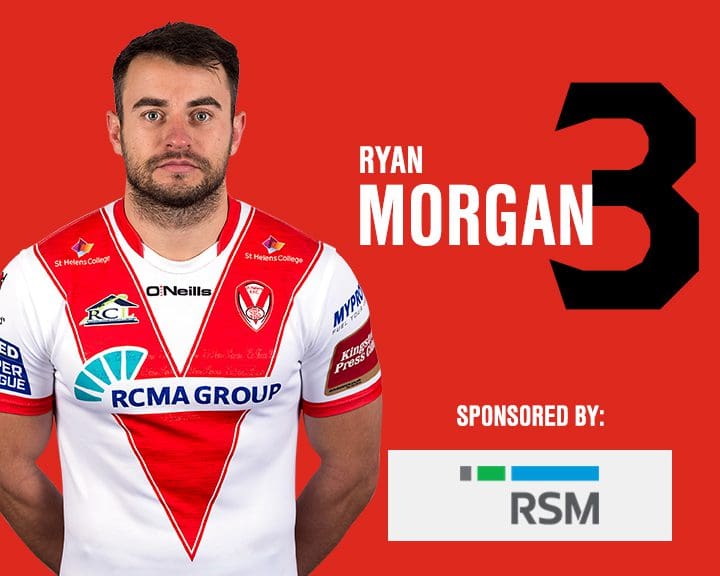 Try
Ryan Morgan for Saints
It's there! Saints lead 4-0 – great effort from the centre. Fifth in five games!
High kick on the last – has Ryan Morgan scored?
Two big defensive sets open this one!
Kick Off
Saints get this one underway – they will be attacking the West Stand side of the Totally Wicked Stadium.
Both teams out on the pitch – there will be a minute's silence in memory of all those who lost their lives on Monday in Manchester
Are we all ready for this one? Been a big week!
Just 10 minutes until kick off and the atmosphere is building nicely