Wakefield Trinity v Saints
Saints kept alive their top four hopes with a dramatic last gasp win over Wakefield.
Trailing 16-12 with just two minutes remaining Jonny Lomax pounced on a bouncing Mark Percival kick to snatch the win.
Saints had toiled against Trinity's ruthless defence all night but a final moment of magic sealed a much needed victory.
Percival, who kicked the winning conversion, chipped ahead with seconds remaining to put Scott Grix under pressure.
But the fullback failed to deal with the ball with Regan Grace in attendance and Lomax touched down.
The game had been on a knife-edge throughout with Trinity shading it through the boot of Liam Finn.
He kicked four from six but it was his sixth effort, hitting the post, that handed Saints a lifeline.
The first half saw Wakefield lead 12-6 even though Saints had had most of the possession.
And their opener in the 11th minute was a simple one.
Following a break down the middle, Saints failed to deal with a innocuous kick on the last.
Grix putting it on a plate for Bill Tupou to put down under pressure.
Wakefield then extended their lead to six when Luke Thompson was penalised for a late push in front of the sticks.
But Just Holbrook's men hit back through the genius of Danny Richardson.
He put in a fine 40:20 under pressure and then hit LMS on a great line to go under the posts.
Percival making it all square.
Saints came again and after Ben Barba split the defence to earn his side another set, Theo Fages almost put James Roby over.
Seconds later, the new signing chipped for Richardson to chase only for Wakefield to mop up and go the length of the field through Tupou.
Finn making it 12-6 at the break.
Wakefield were down to 12 men early in the second half as Dean Hadley was sent to the bin for a crusher tackle on Mark Percival.
But Saints couldn't take advantage and their hosts extended the lead to eight points through Finn's trusty boot.
Wakefield's half backs then took control and it took until the hour mark for Saints to make any inroads into the their opponent's 40.
But they made it count.
Alex Walmsley went close and on the very next set fired out a fine pass for Fages to scorch over.
Percival goaled but Finn then kicked his fourth two-pointer of the evening to take it out to 16-12.
Saints needed to create to pressure in Wakefield's half but it looked a harder task when Trinity were awarded a penalty to the left of the sticks with a few minutes remaining.
But Finn's penalty hit the upright, Saints went down the other end of the field and Percival produced his magic.
Saints gathered the restart but after playing out their set, Wakefield still had 25 seconds left to produce something spellbinding.
But Zeb Taia put Ben Jones-Bishop in touch to seal the victory.
Match Summary:
Trinity:
Tries: Tupou (2)
Goals: Finn (4 from 6)
Saints:
Tries: McCarthy-Scarsbrook, Fages, Lomax
Goals: Percival (3 from 3)
Penalties Awarded:
Trinity: 7
Saints: 4
HT: 12-6
FT: 16-18
REF: Ben Thaler
ATT: 4,847
Teams:
Trinity:
1. Scott Grix; 5. Ben Jones-Bishop, 4. Reece Lyne, 18. Joe Arundel, 3. Bill Tupou; 6. Jacob Miller, 7. Liam Finn; 8. Anthony England, 35. Tyler Randell, 23. Keegan Hirst, 12. Danny Kirmond, 11. Matty Ashurst, 16. Tinirau Arona.
Subs: 17. Craig Huby, 20. David Fifita, 26. Chris Annakin, 32. Dean Hadley.
Saints:
37. Ben Barba; 2. Tommy Makinson, 1. Jonny Lomax, 4. Mark Percival, 28. Regan Grace; 6. Theo Fages, 24. Danny Richardson; 14. Luke Douglas, 9. James Roby, 16. Luke Thompson, 36. Zeb Taia, 20. Morgan Knowles, 12. Jon Wilkin.
Subs: 8. Alex Walmsley, 13. Louie McCarthy-Scarsbrook, 18. Dominique Peyroux, 32. Matty Lees.
Saints Line up
| | |
| --- | --- |
| 23 | Ben Barba |
| 2 | Tommy Makinson |
| 6 | Jonny Lomax |
| 4 | Mark Percival |
| 5 | Regan Grace |
| 7 | Theo Fages |
| 7 | Danny Richardson |
| 14 | Luke Douglas |
| 9 | James Roby |
| 10 | Luke Thompson |
| 11 | Zeb Taia |
| 13 | Morgan Knowles |
| 12 | Jon Wilkin |
| 8 | Alex Walmsley |
| 15 | Louie McCarthy-Scarsbrook |
| 12 | Dominique Peyroux |
| 10 | Matty Lees |
Wakefield Trinity Line up
| | |
| --- | --- |
| 1 | Scott Grix |
| 2 | Ben Jones-Bishop |
| 3 | Reece Lyne |
| 4 | Joe Arundel |
| 5 | Bill Tupou |
| 6 | Jacob Miller |
| 7 | Liam Finn |
| 8 | Anthony England |
| 9 | Tyler Randell |
| 10 | Keegan Hirst |
| 11 | Danny Kirmond |
| 12 | Matty Ashurst |
| 13 | Tinirau Arona |
| 14 | Craig Huby |
| 15 | David Fifita |
| 16 | Chris Annakin |
| 17 | Dean Hadley |
Last updated 7 Sep 17 21:58:38
Big tackle from Zeb Taia!
Goal
Mark Percival for Saints
Percy nails it and Saints lead by 2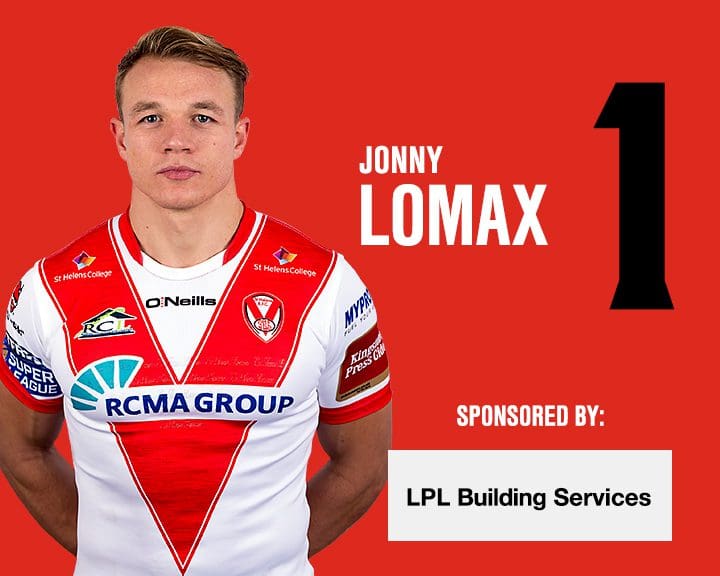 Try
Jonny Lomax for Saints
Percy's kick, chase from grace, Lomax touches down
Have Saints scored? It goes up as a try….
Penalty to Wakefield and Finn will attempt the two.
Richardson improvises on the last again – but his kick is just a little too strong.
Saints mop up high ball but have to go the length of the field
Thompson adjudged to have knocked on – looked like a foot in there though.
Saints penalty for a high shot on Barba
Goal
Liam Finn for Wakefield Trinity
Penalty to Wakefield and they will take the two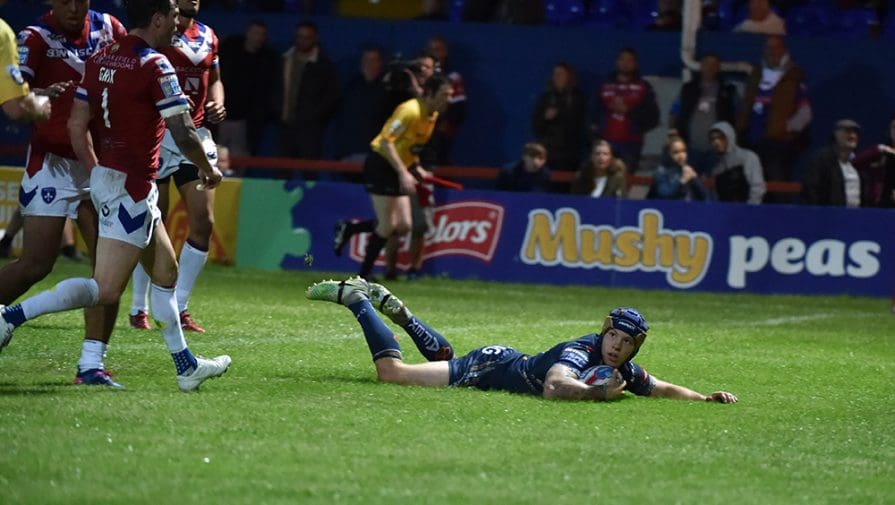 Saints almost in again but Barba's pass goes forward
Goal
Mark Percival for Saints
Percy makes it a two point game 14-12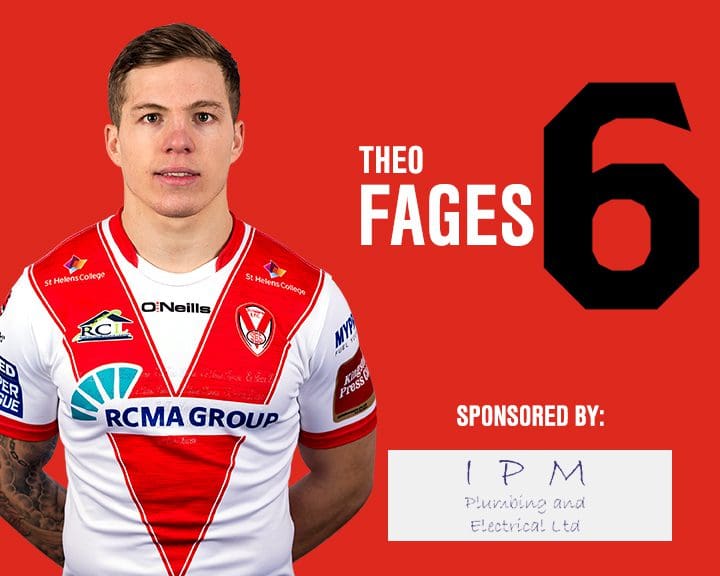 Try
Theo Fages for Saints
Walmsley to Fages and it's game on!
Walmsley goes close and then a chip through hits the post and goes into the hands of our hosts
Ball heads back to Wakefield though…
Saints giving the ball a little air – Barba pass touches a Wakefield player and Saints get another set.
Another kick into touch from Wakefield slows the game up
But Wakefield come up with an error and Saints come away with it
Saints then lose the ball on the first tackle. Massive defensive set coming up
Clearing kick from Wakefield and Saints will have to come out of their own 20
Decent set from Saints and Fages gets the kick away
But Thommo loses the ball and Wakefield have been let off the hook
Penalty for Saints in Wakefield's 30
Goal
Liam Finn for Wakefield Trinity
Ball comes out in the tackle – penalty to Wakefield and they'll take the two.
Saints have the ball on their own 30 line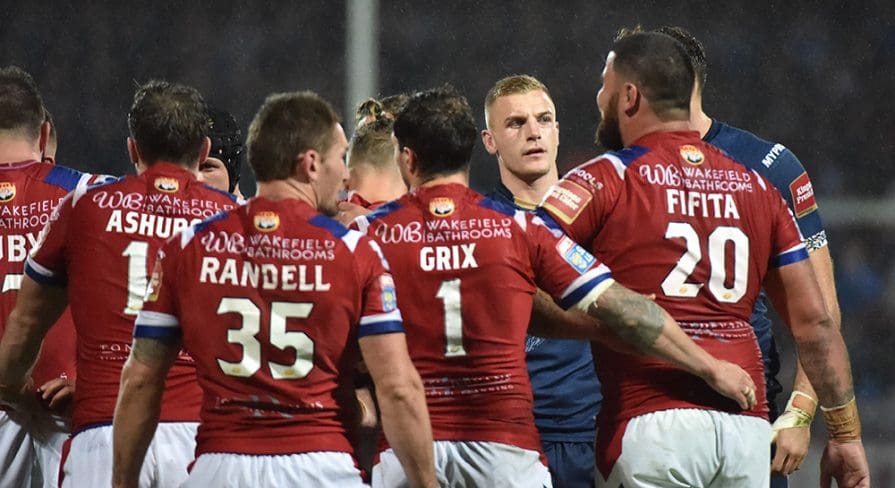 Yellow Card
Dean Hadley for Wakefield Trinity
Sinbinned for a 'crusher' tackle on Mark Percival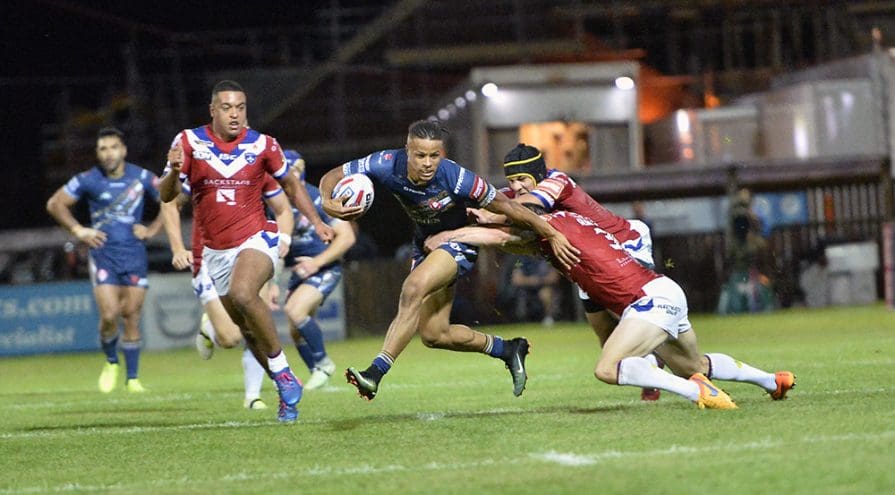 But Theo's ball heads into touch.
Saints recycle it on the last – and then win another set following Percival's run. Big chance here.
Wakefield will get the second half underway, they lead 12-6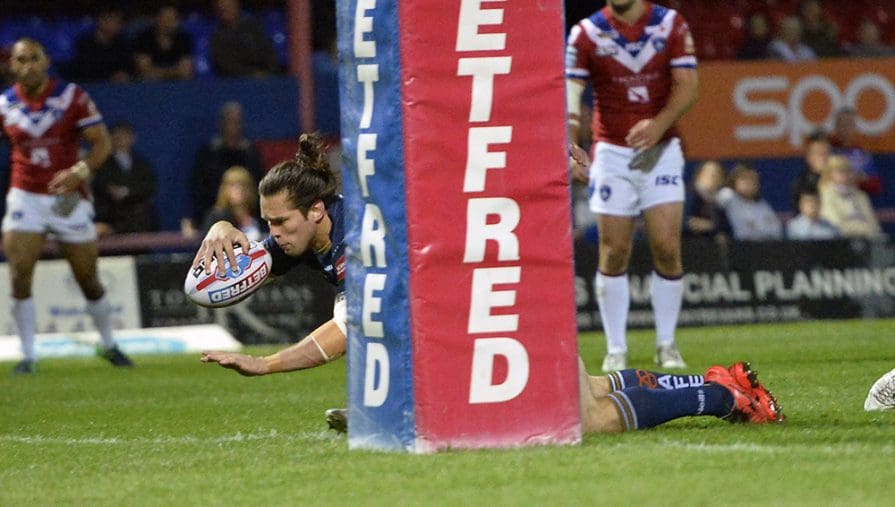 Heading to the video for a potential Saints try
Great improvisation from Richardson sees him squirm out of a tackle on the last and gain Saints a repeat
Heading upstairs for another possible Wakefield try here.
Randell rips it from LMS in front of the posts and Wakefield are on the attack
Great clearing run from big Al and Saints win a penalty.
Heading upstairs for a Wakefield try…
Matty Lees on for his debut – and straight involved in the tackle.
Goal
Liam Finn for Wakefield Trinity
Finn makes it 12-6 to the home side
Try
Bill Tupou for Wakefield Trinity
They then go the length through Tupou!
Barba kicks through to Richardson but Wakefield scoop it up….
Fages to Roby but the hooker can't haul the pass in. Promising stuff from the Saints.
Great break and pass from Barba – Saints will get another set.
Goal
Mark Percival for Saints
Percy squares us up at 6-6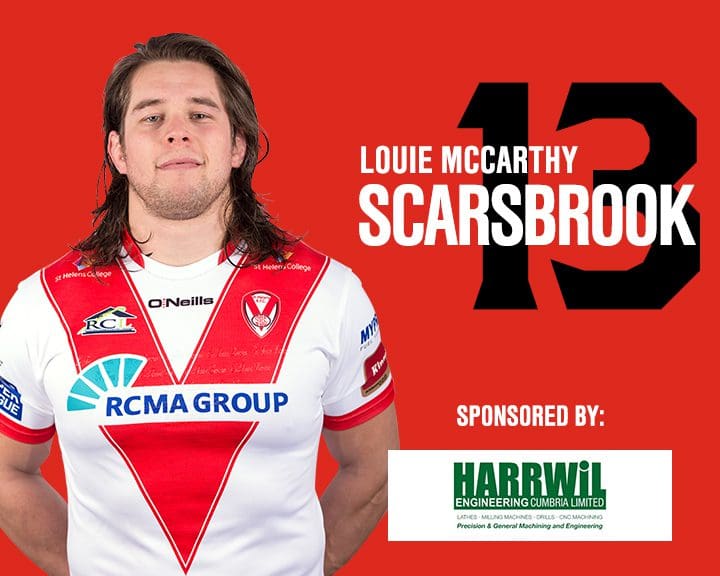 Try
Louie McCarthy-Scarsbrook for Saints
Richardson finds LMS on a great line and we're back in it.
Richardson puts in a 40:20 – great chance for Saints
Goal
Liam Finn for Wakefield Trinity
Thompson penalised for a late push and Finn will take the two in front of the posts
Penalty to Wakefield on Saints 40
Strong runs from Grace and Makinson get Saints in Wakefield's half but the ball ends up in touch.
Fages penalised for obstruction with Saints in possession
Finn misses the kick and Wakefield lead 4-0
Try
Bill Tupou for Wakefield Trinity
Opens the scoring as Saints can't deal with a kick on the last
Roby with a scamper, but it's another take off a high ball from Fages' kick.
Goes high from Fages once more – Wakefield up to the task. Kicking battle at present…
Strong kick from Danny on the last – we're still tied 0-0
But Richardson's kick is a little too strong for Makinson.
Nice stuff from Saints there – Wilkin, Richardson, Thompson and Knowles all involved…
Trinity clear their lines – Saints ball, around 30 from their own line.
High kick from Fages, easy take for Wakefield. Good kick chase wraps them up though.
Saints will get this one underway!