Wakefield Trinity v Saints
Saints moved to within one point of the top four with a comfortable 41-16 win over Wakefield.
With the Super 8s just two weeks away Justin Holbrook's side produced one of their most committed performances to date.
The first half in particular was the best this season as they led 24-6.
Danny Richardson and Theo Fages were at the hub, complemented by the lively James Roby and Jon Wilkin.
They then weathered a strong Trinity second half fightback before running in two more tries.
Richardson opened the scoring in the eighth minute after his deft kick forced a drop out.
The pack did the damage and then the youngster backed himself, dropped his shoulder and sliced through the defence.
But from the restart Saints dropped the ball and Matty Ashurst scored against his former employers.
Saints spurned chances to get back in front but in the 18th minute the evergreen James Roby took his chance.
This time it was Fages with the kick – Roby following it up and having the awareness to pounce after it had hit the bottom of the left post.
It didn't take long for Saints to increase that advantage too.
Richardson set Ryan Morgan away on the right hand side; he popped it into the hands of Tommy Makinson who chipped over the top and then reclaimed the ball.
Majestic stuff from the winger.
Saints had their tails up and on the half hour mark scored again.
Fages pushed his nose through and was hauled down by the defence but a quick play the ball saw Zeb Taia combine with Mark Percival to set Regan Grace flying down the left side side to touch down.
24-6 to the Saints at half time.
Clearly well the front foot, Saints needed to start the second half as they did the first – but they conceded within the first couple of minutes.
A knock on gave the hosts to the chance to take advantage and Scott Grix profited.
And five minutes later it was almost game on as Saints had to defend back to back penalties.
But Wakefield spilled the ball.
Scrappy play was affecting both side's attacking capabilities but Saints D was called up on numerous occasions to quell Trinity's fast play.
But Percival added his fifth goal of the afternoon to edge Saints out after Taia was dragged back as he went for a Richardson kick.
Wakefield aren't a top four side this season for no reason through and on the hour mark a free-flowing passing move saw Mason Caton-Brown pull his side to within 10 points.
Percival added another penalty in the 67th minute to settle the nerves before LMS came up with the gamebreaker.
Richardson's monster kick was tapped back by Makinson and it was sent through hands for prop to scorch over.
Zeb Taia then crossed following a Fages' break.
And Danny Richardson capped a great performance with a drop goal as the hooter sounded.
Saints Line up
| | |
| --- | --- |
| 6 | Jonny Lomax |
| 2 | Tommy Makinson |
| | Ryan Morgan |
| 4 | Mark Percival |
| 5 | Regan Grace |
| 7 | Theo Fages |
| 7 | Danny Richardson |
| 14 | Luke Douglas |
| 9 | James Roby |
| 10 | Luke Thompson |
| 11 | Zeb Taia |
| 12 | Dominique Peyroux |
| 12 | Jon Wilkin |
| 8 | Alex Walmsley |
| 18 | Kyle Amor |
| 15 | Louie McCarthy-Scarsbrook |
| 13 | Morgan Knowles |
Wakefield Trinity Line up
| | |
| --- | --- |
| 1 | Scott Grix |
| 2 | Ben Jones-Bishop |
| 3 | Reece Lyne |
| 4 | Bill Tupou |
| 5 | Mason Caton-Brown |
| 6 | Sam Williams |
| 7 | Liam Finn |
| 8 | Adam Walker |
| 9 | Kyle Wood |
| 10 | Craig Huby |
| 11 | Dean Hadley |
| 12 | Matty Ashurst |
| 13 | Tinirau Arona |
| 14 | Anthony England |
| 15 | Danny Kirmond |
| 16 | David Fifita |
| 17 | James Hasson |
Last updated 23 Jul 17 16:46:52
Drop Goal
Danny Richardson for Saints
Ball comes back, hooter goes, Danny sticks a one pointer over!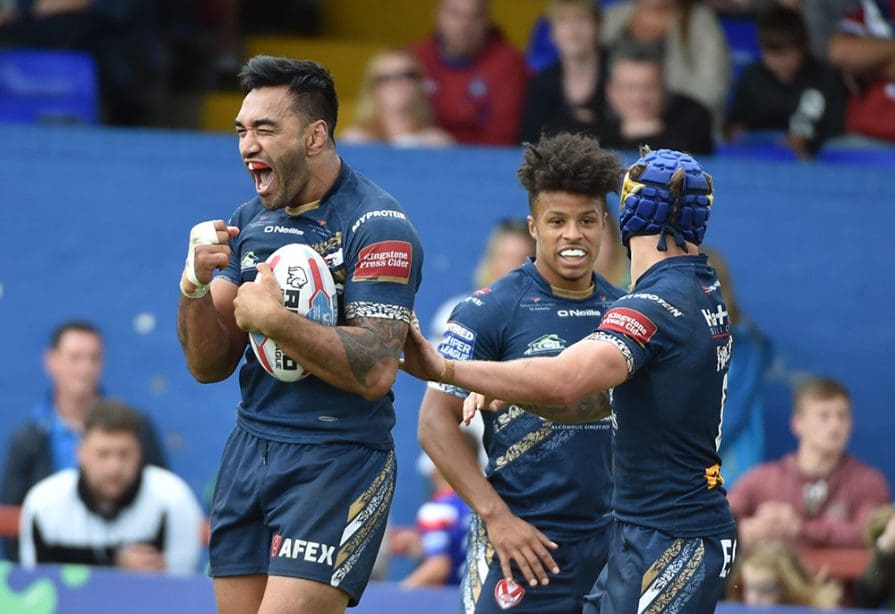 Goal
Regan Grace for Saints
Percy takes it out to 40-16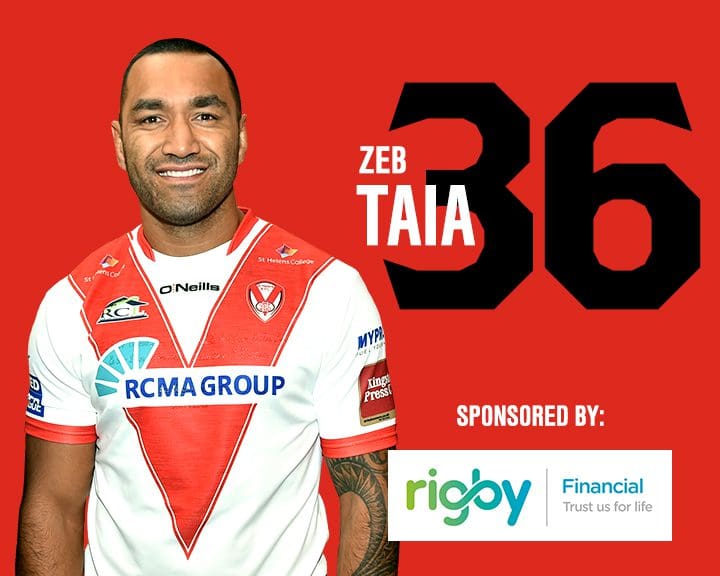 Try
Zeb Taia for Saints
Comes up with the ball after Fages' break… and a lucky bounce to be fair!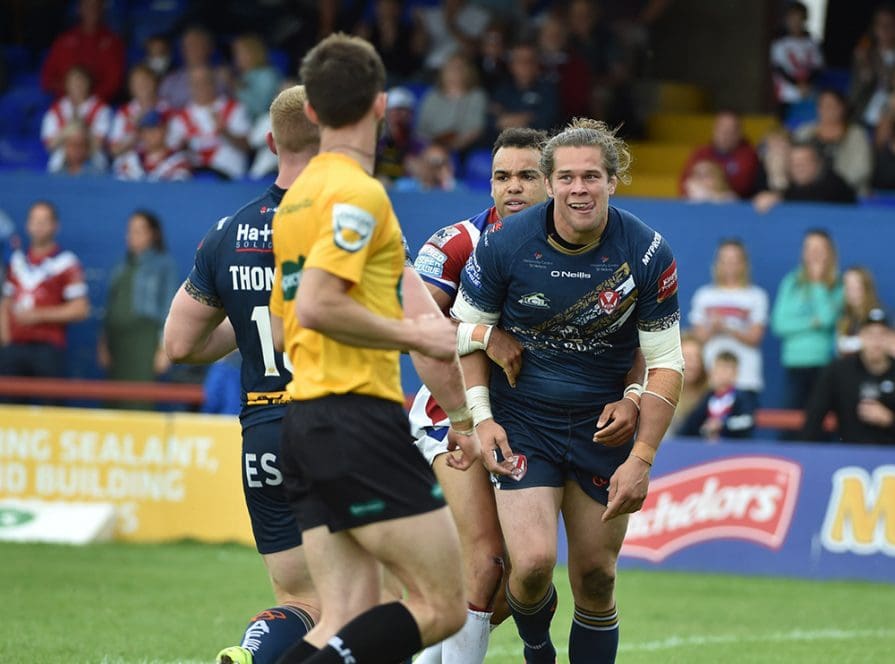 Goal
Mark Percival for Saints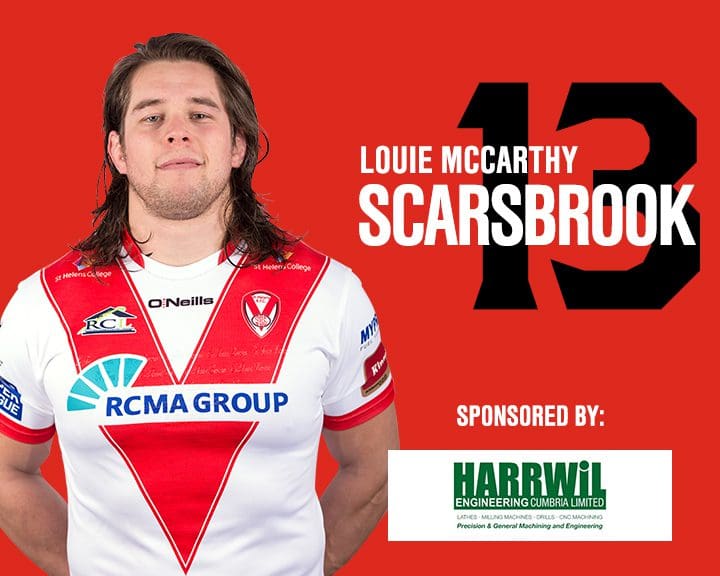 Try
Louie McCarthy-Scarsbrook for Saints
Makinson goes up for Richardson's kick, taps it back and quick hands see it into the hands of LMS!
Goal
Mark Percival for Saints
Percy with his sixth kick for 28-16
Saints win a penalty – and they'll attempt the two.
Kick chase and it's LMS who is fastest to the ingoal area – flying he was and he wins a drop out from Caton-Brown
Nice kick from Fages gets Saints into Wakefield territory.
Finn misses the kick so it's 26-16 to Saints.
Try
Mason Caton-Brown for Wakefield Trinity
Nice passing move to the left hand side.
Penalty to Wakefield and Saints have some work to do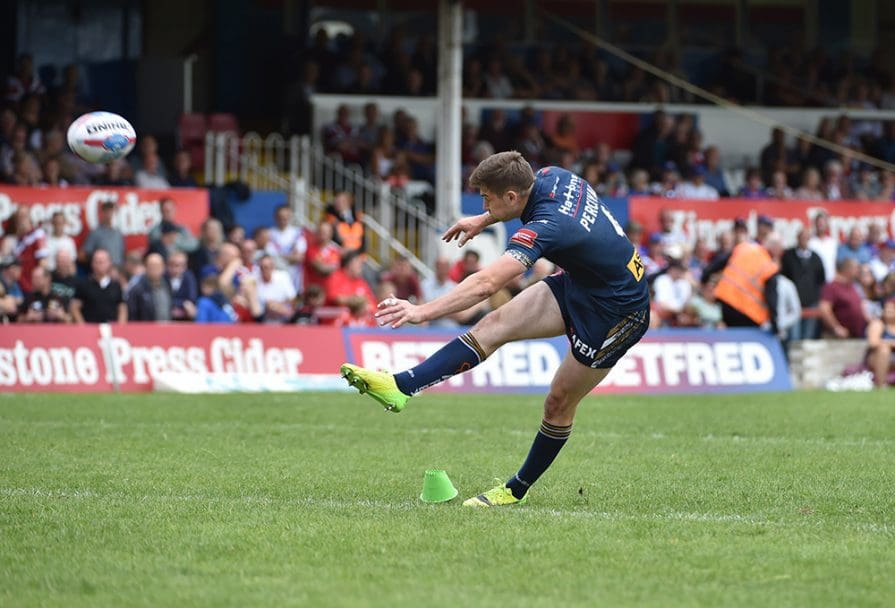 Goal
Mark Percival for Saints
Taia hauled back as he chases a kick through – Penalty coming and Saints will take the two. Could have been four?
Saints win a penalty – their second of the afternoon
Wonder ball from Matty Ashurst as Wakefield go on the last – and equally as good defence from Saints.
Saints swing the ball left but Percival's tip pass goes into touch. Nice idea but Grace can't take that.
Things getting a bit tasty here. Saints coming away from their 20 with the ball.
back to back penalties and Wakefield come again… but they drop the ball. Let off for the visitors.
Goal
Liam Finn for Wakefield Trinity
Try
Scott Grix for Wakefield Trinity
Great offload sees Grix collect and then step off his left.
Saints lose the ball – D coming up.
Wakefield back out on the pitch, Saints will kick off and they lead 24-6
HT
Saints lead 24-6 at half time
Saints have to defend a set with seconds to go… but the ball comes out!
Cracking clearing run from Makinson but the ball comes out on the next play.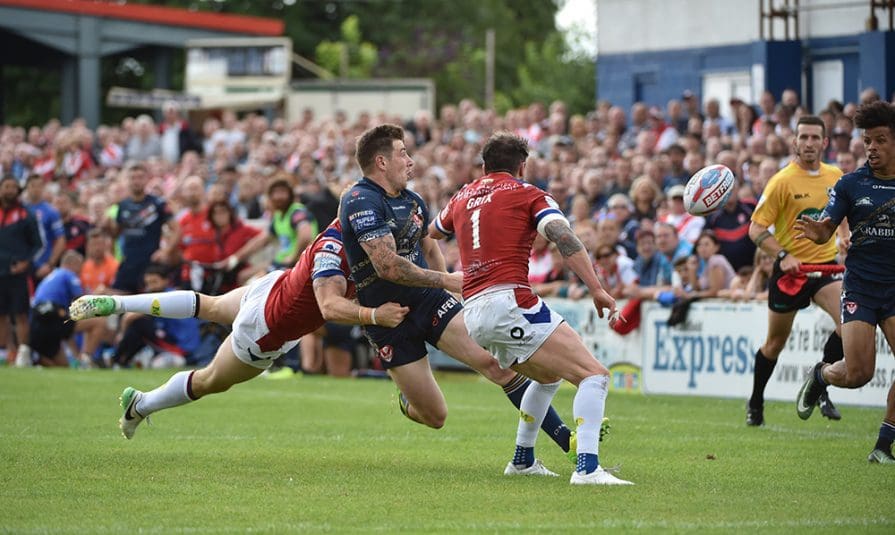 Wakefield force a drop out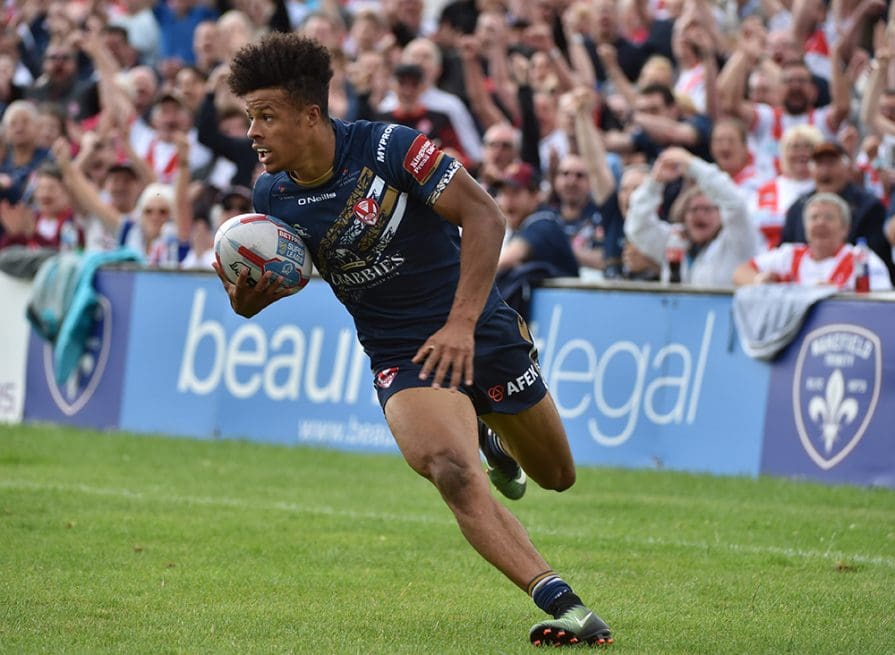 Goal
Mark Percival for Saints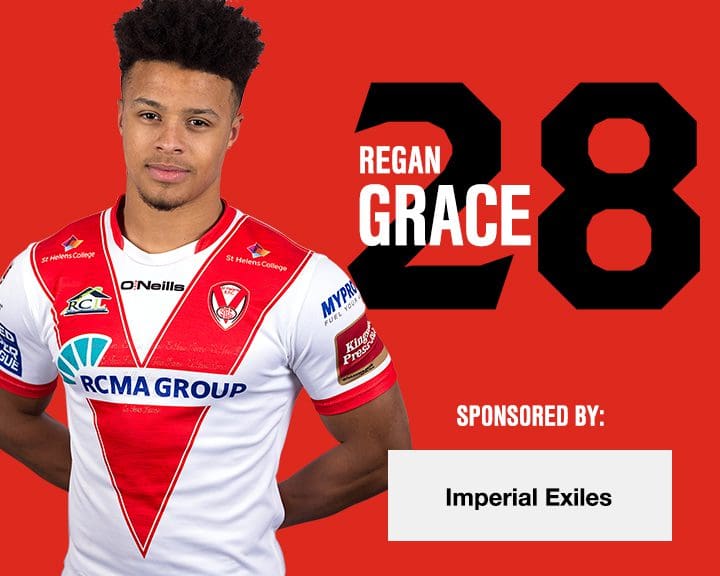 Try
Regan Grace for Saints
Taia and Percy combine to set the flyer away and he makes no mistake.
Fages sticks his nose though again. Half backs lively today…
And they do just that, forcing an error.
Saints penalised on their own line for offside, looked harsh but big defence needed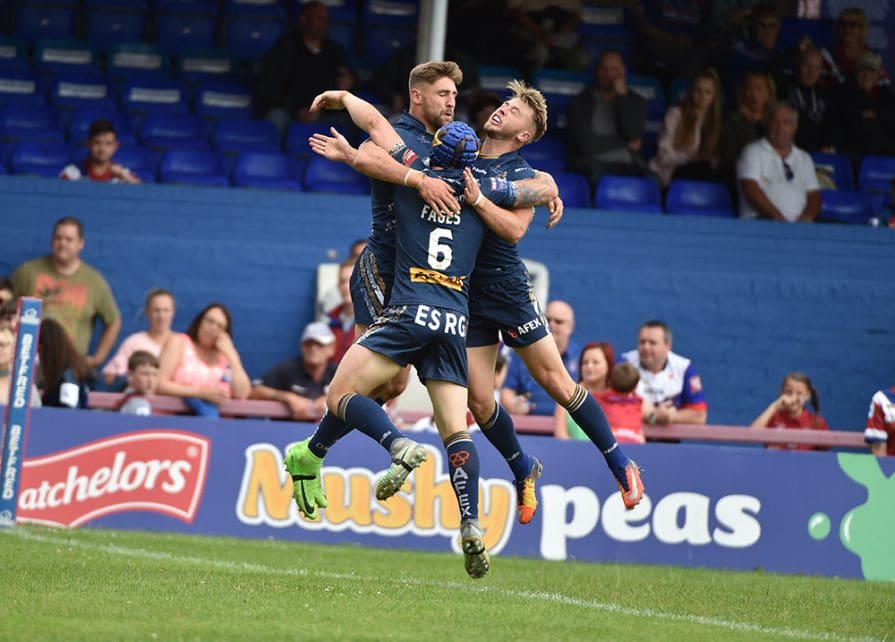 Goal
Mark Percival for Saints
Percy makes it 18-6 to the visitors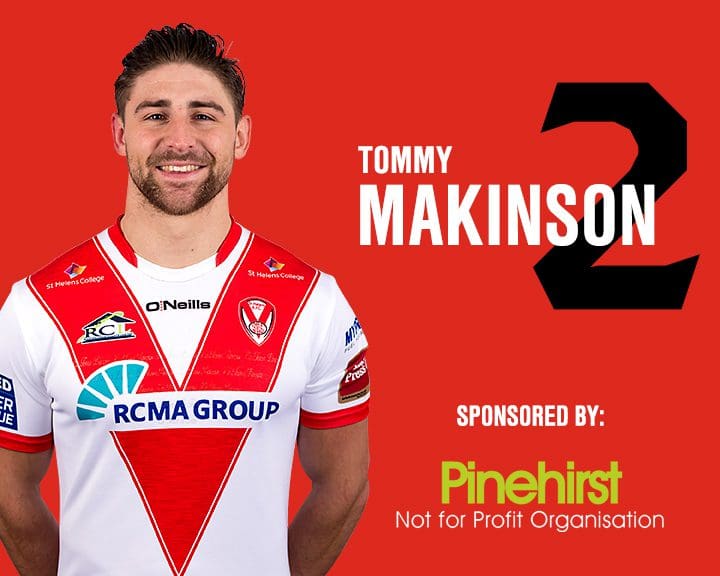 Try
Tommy Makinson for Saints
Richardson to Ryan Morgan who sets Makinson away. The winger chips over and collects his own chip!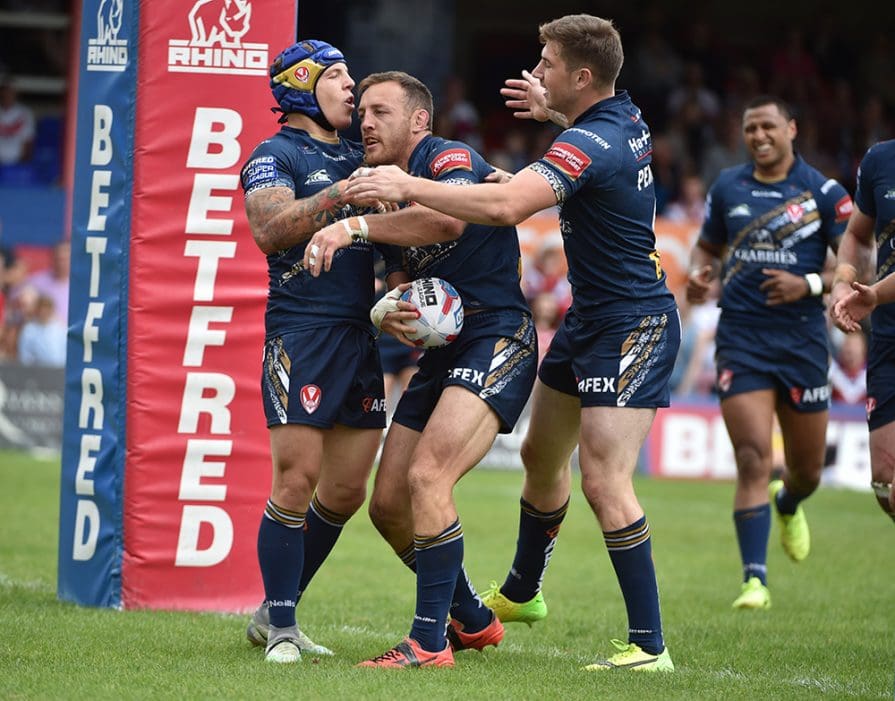 Goal
Mark Percival for Saints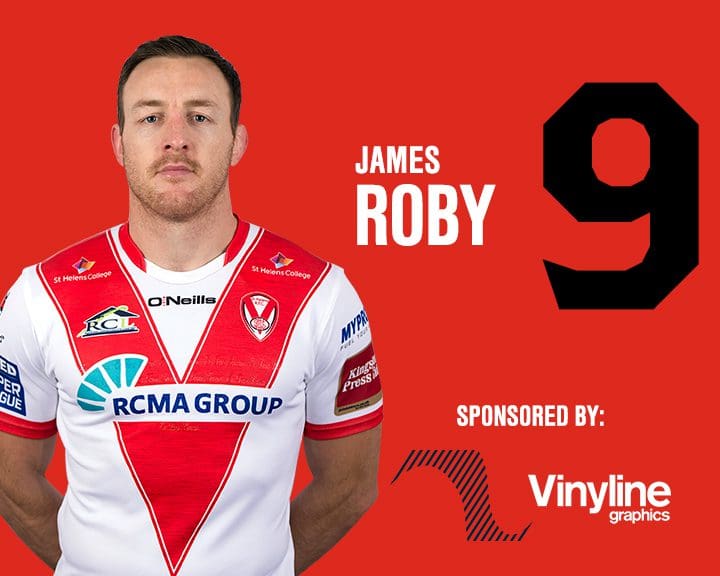 Try
James Roby for Saints
Fages with the kick, Roby chases, comes off the post and he pounces!
Big defensive set from Saints – Richardson with two big hits.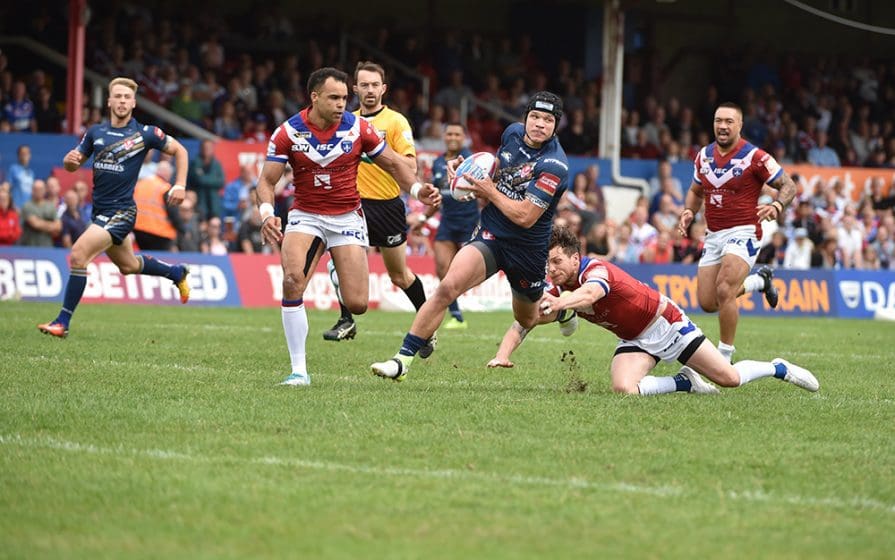 Ball goes wide but Saints can't keep hold of it – let off for Wakefield.
Forward pass! Saints have the ball in Trinity's 40.
Goal
Liam Finn for Wakefield Trinity
Try
Matty Ashurst for Wakefield Trinity
Goes in over on the left after Saints lose it in the set from the retstart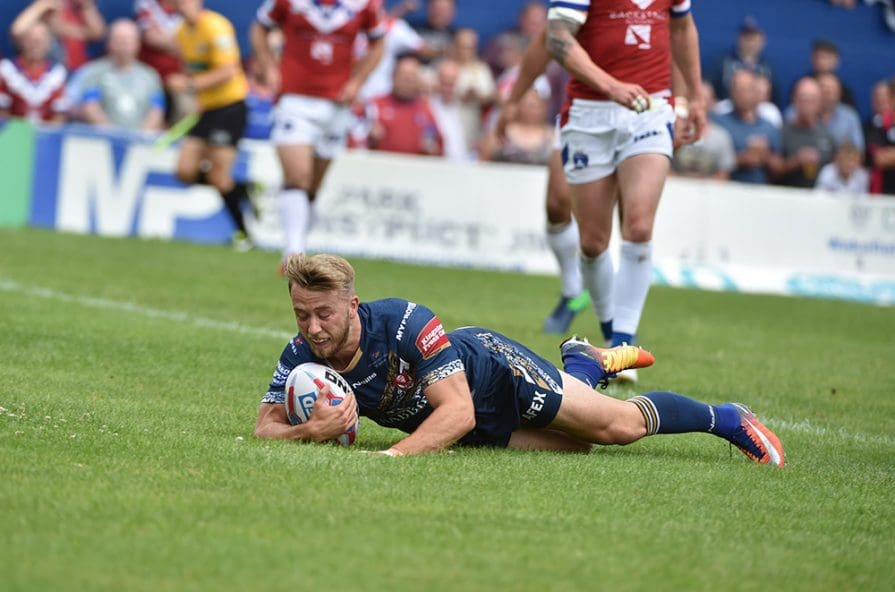 Goal
Mark Percival for Saints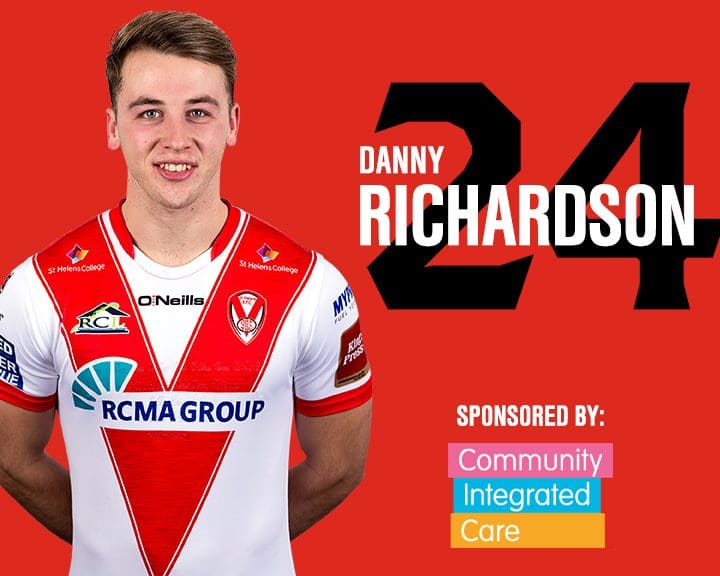 Try
Danny Richardson for Saints
Lovely solo effort from the half back
Richardson forces a drop out with a nice kick off the side of his boot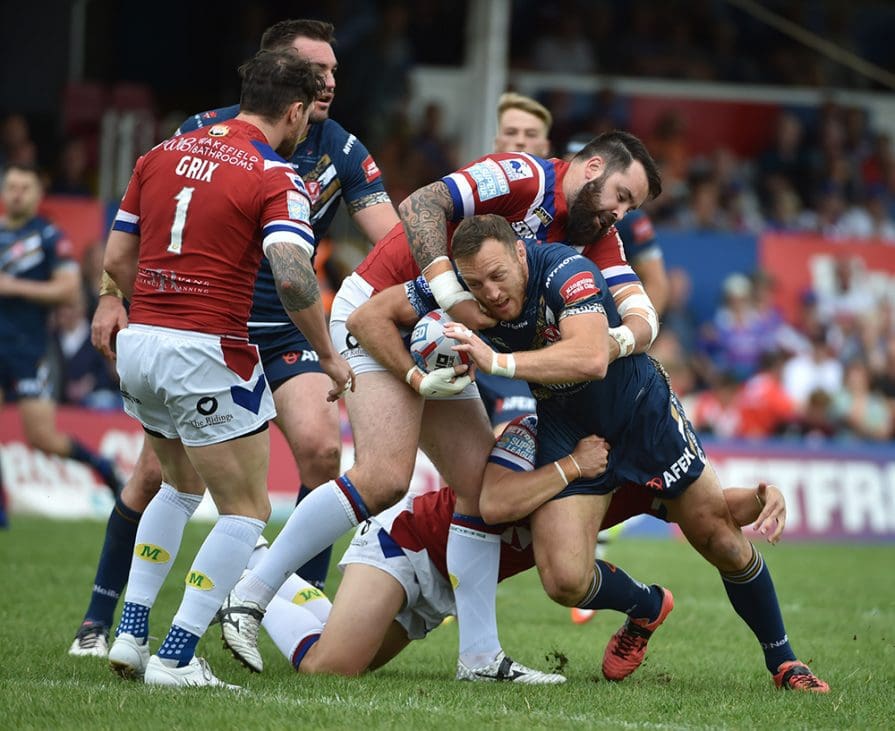 Saints break down the middle but Lomax just can't get away
Makinson safe under the high ball and then Percival clears his lines
Saints lose the ball on Wakefield's line – some pushing and shoving afterwards involving Taia
Saints win a penalty in Wakefield's half as the home side are penalised for obstruction
Wakefield will get this one underway!