Danny Richardson slotted over a drop goal with two minutes to go to hand Saints a dramatic 23-22 over Leeds.
Down by six with five to play, Ryan Morgan finished off a great move to bring it to within two before the young scrum half hit the conversion from close the touchline.
He then showed his maturity to land a one-pointer from 30 metres out.
Leeds dominated for long periods of the game but Saints kept them within arms length – and it told at the end.
The hosts opened the scoring after Jonny Lomax had one chalked off for obstruction.
From the resultant penalty, the Rhinos marched up the field – Matt Parcell making the break and then finding Tom Briscoe on his inside.
Justin Holbrook's men hit back in the 22nd minute thanks to Ben Barba.
LMS made a charging run down the field and won a penalty to give his side great field position.
Saints then switched the ball from right to left and into the hands of Barba who duly let the defence to come him before he dipped his shoulder and went through.
And on the half hour mark Saints were ahead as Barba worked his magic to hit Percival on a fine line.
The centre then turned it over to Jonny Lomax for his 10th of the year.
10-6 at half time, Saints saw that lead evaporate within the first couple of minutes.
They conceded back to back penalties on Leeds' very first set and that pressure allowed Tom Briscoe the chance to cross for his second.
Saints almost hit back twice in succession.
Roby was held up over the line on two sets – but in the 50th  minute Saints weren't going to be denied again.
Ok, Percival was initially held up, but once the game restarted, Richardson stepped off his right, found Barba and he duly put his centre over.
Yet, the lead was as short-lived as it comes!
Leeds won the ball back on a short kick-off and on the last Mitch Garbutt took a ball at pace and plunged over.
Sutcliffe goaled and then added a crucial penalty on the hour mark to put Leeds in control.
And that was underlined when, in the 74th minute, a kick through sat up up kindly for Ash Handley who offloaded to Brett Ferres.
Saints needed something special to pull it back and it came with five minutes to go.
They collected a short kick off and then recycled it right for Ryan Morgan to put down under pressure.
Richardson hit a tricky conversion and then saved his most telling contribution until last.
It sent the away support into hysteria – and kept up Saints winning run.
Match Summary:
Rhinos:
Tries: Briscoe (2), Garbutt, Ferres
Goals: Sutcliffe (3 from 6)
Saints:
Tries: Barba, Lomax, Percival, Morgan
Goals: Richardson (3 from 4)
Drop: Richardson
Penalties Awarded:
Rhinos: 9
Saints: 4
HT: 6-10
FT: 22-23
REF: Ben Thaler
ATT: 12,106
Teams:
Leeds:
24. Jack Walker; 2. Tom Briscoe, 26. Harry Newman, 22. Ash Handley, 5. Ryan Hall; 6. Joel Moon, 4. Liam Sutcliffe; 17. Mitch Garbutt, 9. Matt Parcell, 16. Anthony Mullally, 19. Brett Ferres, 30. Josh Walters, 8. Adam Cuthertson.
Subs: 14. Brad Dwyer, 23. Jack Ormondroyd, 27. Cameron Smith, 32. Tom Holroyd.
Saints:
23. Ben Barba; 2. Tommy Makinson, 3. Ryan Morgan, 4. Mark Percival, 19. Regan Grace; 1. Jonny Lomax, 18. Danny Richardson; 14. Luke Douglas, 9. James Roby, 16. Luke Thompson, 17. Dom Peyroux, 11. Zeb Taia, 12. Jon Wilkin.
Subs: 6. Theo Fages, 13. Louie McCarthy-Scarsbrook, 15. Morgan Knowles, 20. Matty Lees.
Saints Line up
| | |
| --- | --- |
| 23 | Ben Barba |
| 2 | Tommy Makinson |
| | Ryan Morgan |
| 4 | Mark Percival |
| 5 | Regan Grace |
| 6 | Jonny Lomax |
| 7 | Danny Richardson |
| 14 | Luke Douglas |
| 9 | James Roby |
| 10 | Luke Thompson |
| 12 | Dominique Peyroux |
| 11 | Zeb Taia |
| 12 | Jon Wilkin |
| 7 | Theo Fages |
| 15 | Louie McCarthy-Scarsbrook |
| 13 | Morgan Knowles |
| 10 | Matty Lees |
Leeds Rhinos Line up
| | |
| --- | --- |
| 1 | Jack Walker |
| 2 | Tom Briscoe |
| 3 | Harry Newman |
| 4 | Ash Handley |
| 5 | Ryan Hall |
| 6 | Joel Moon |
| 7 | Liam Sutcliffe |
| 8 | Mitch Garbutt |
| 9 | Matt Parcell |
| 10 | Anthony Mullally |
| 11 | Brett Ferres |
| 12 | Josh Walters |
| 13 | Adam Cuthertson |
| 14 | Brad Dwyer |
| 15 | Jack Ormondroyd |
| 16 | Cameron Smith |
| 17 | Tom Holroyd |
Last updated 15 Jun 18 21:42:07
Leeds drop the ball under the sticks!
60 to go, Leeds have to go the length.
Drop Goal
Danny Richardson for Saints
DROP GOAL! Richardson from 30 out.
Saints have the ball back in Leeds 40
Ryan Morgan down the right – but his offload goes into touch.
Goal
Danny Richardson for Saints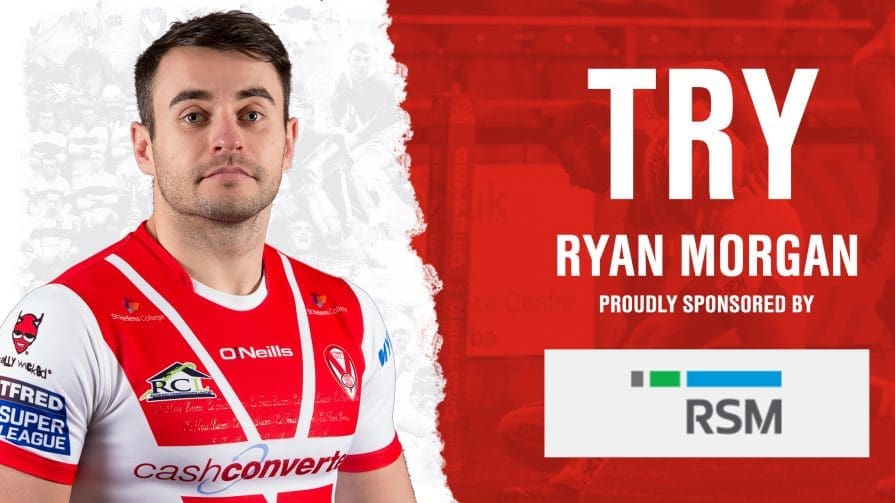 Try
Ryan Morgan for Saints
Scintillating stuff from Saints – short kick off, ball then comes right and Ryan Morgan shows great strength. Game on!
Conversion missed, Leeds lead 22-16
Try
Brett Ferres for Leeds Rhinos
Kick through, pops up for Handley who turns it back inside for Ferres.
Roby collects the kick – but they have 90 metres to go.
Another pen to Leeds as Saints are adjudged to be offside – their ninth of the night.
Leeds controlling the possession and their sets at present.
Goal
Liam Sutcliffe for Leeds Rhinos
Saints pinged again and Sutcliffe will look to take the two points.
Repeat set for the Rhinos.
Sutcliffe goes for two after Matty Lees is penalised but it goes wide.
Goal
Liam Sutcliffe for Leeds Rhinos
Try
Mitch Garbutt for Leeds Rhinos
Hits the ball at pace and plunges over.
Short kick off from Leeds – they have the ball.
Goal
Danny Richardson for Saints
Richardson off the touchline – Saints lead 16-10.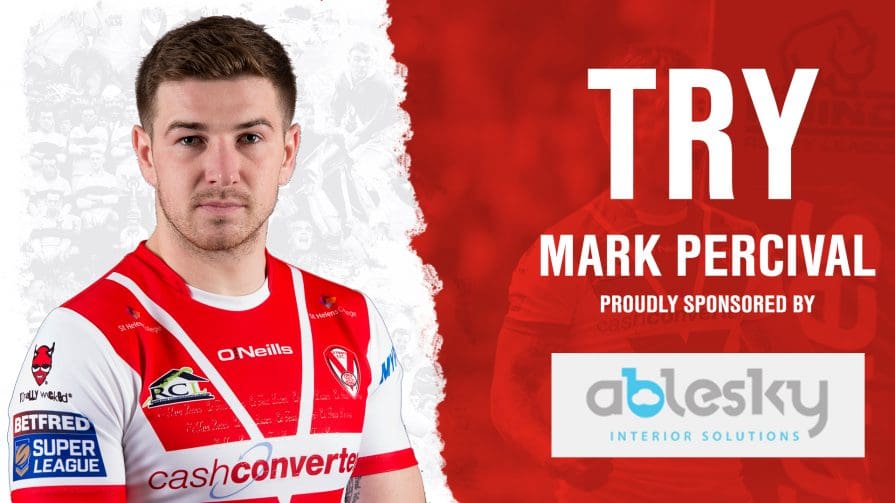 Try
Mark Percival for Saints
Class! Danny finds Barba who finds Percy in the corner! Comes seconds after he was held up too!
Leeds spill the ball again… third time lucky?
Roby held up on the last – goes close again.
Knock on from Leeds – Richardson picks it up and Saints are on the attack
Roby held up as he goes from dummy half from 10 out.
Leeds lose the ball on their 40 – chance for Saints to build some pressure.
Sutcliffe can't convert – it's all square at 10-10
Try
Tom Briscoe for Leeds Rhinos
Briscoe over in the corner on the last as Leeds offload for fun.
Back to back pens on the first set for Leeds – they will attack from 40 out.
Leeds will get this second half underway – Saints lead 10-6.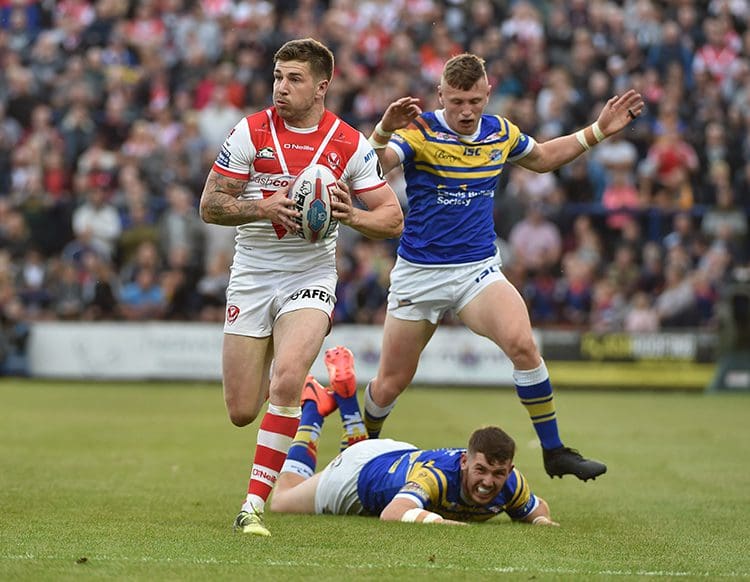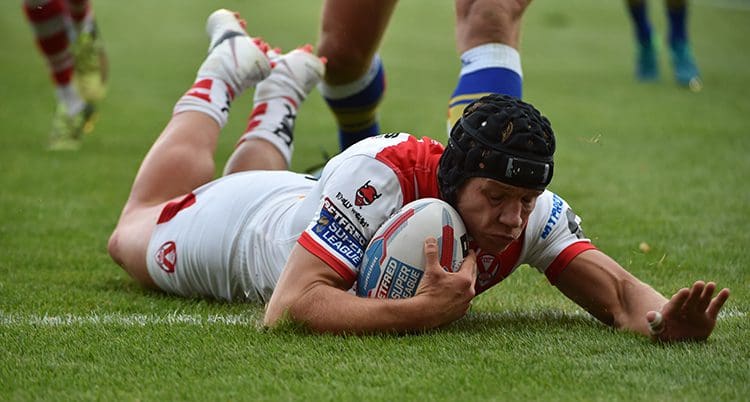 Danny can't add the extras – Saints lead 10-6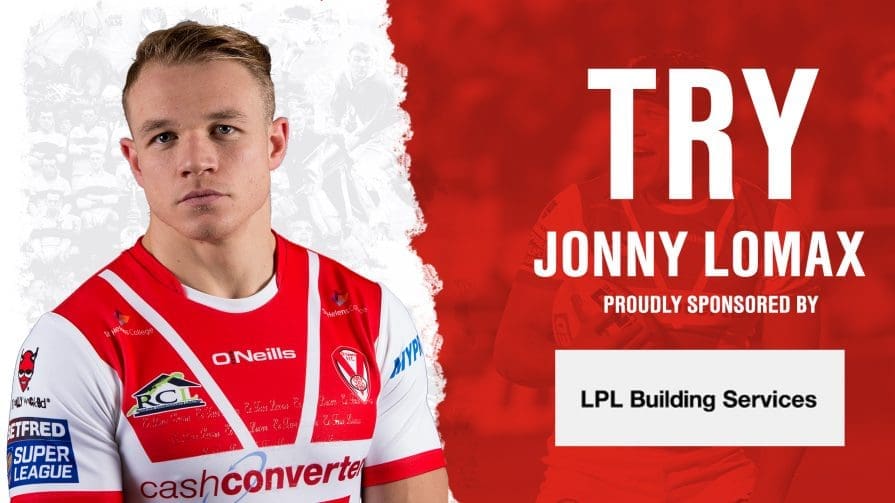 Try
Jonny Lomax for Saints
Percival break and he finds Lomax – Saints are ahead!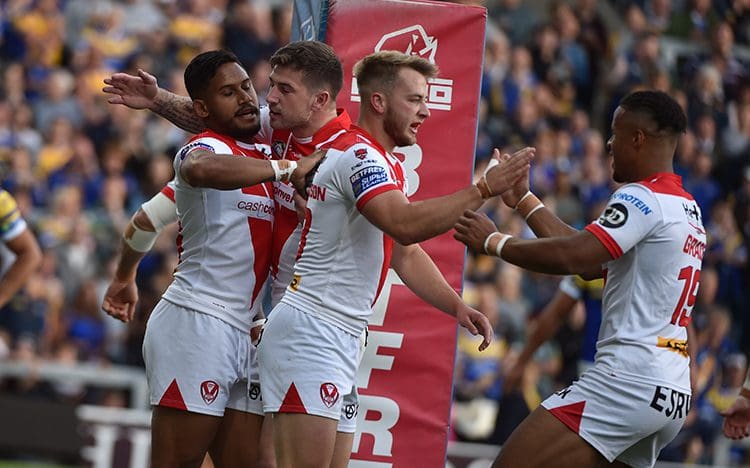 Goal
Danny Richardson for Saints
Danny levels it up at 6-6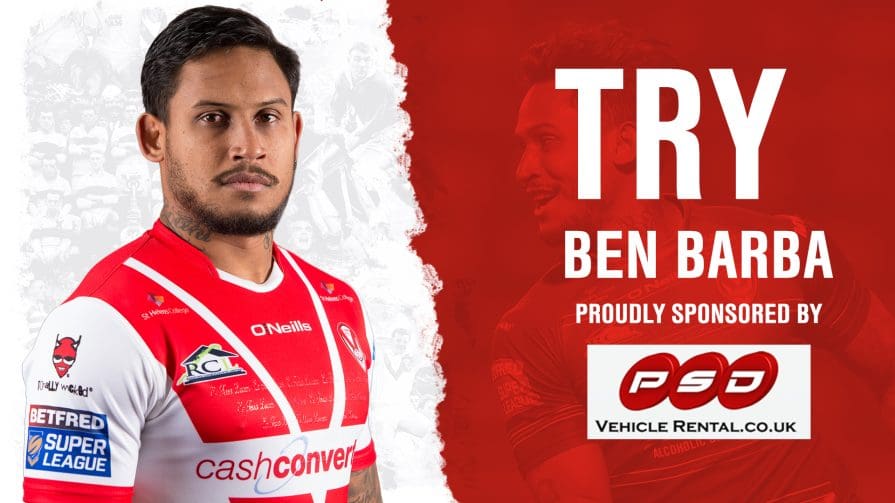 Try
Ben Barba for Saints
Lovely hands from Saints, goes to Barba who lets the defence slide and duly dances back inside and over.
Another pen is LMS is pushed over after a good break.
Taia tries to offload, but the ball is lost. Leeds on the hunt again.
Goal
Liam Sutcliffe for Leeds Rhinos
Try
Tom Briscoe for Leeds Rhinos
Parcell makes the break and finds Briscoe on his inside.
Saints penalised for obstruction.
Regan offloads to Lomax and he ducks down and looks to have gone over – off upstairs for the decision.
Another good take from Ryan Hall – Leeds coming out of their 40.
Great take by Ryan Hall from Saints high ball
Good yards from Makinson from his own line – but Mark Percival knocks on later in the set.
Great play from Mark Percival as Leeds chip on the last – collects on his line and makes good metres
Saints will get this one underway