Castleford Tigers v Saints
A late Tom Holmes try handed Saints a 16-12 defeat at Castleford.
Leading 12-4 at the break thanks to tries from Mark Percival and Louie McCarthy-Scarsbrook, Justin Holbrook's men looked set to record a Super League double over the Tigers and rise to sixth place in the process.
But they couldn't find the crucial score in an increasingly frantic half – although Alex Walmsley and Regan Grace went agonisingly close in the final stages.
Realistically, Saints should have posted more points early doors before Percival got them on the board.
Both Adam Swift and Ryan Morgan carved out chances following strong runs from Walmsley, whilst Grace also had an opportunity thanks to the big forward's offload.
Percival's try came on 13 minutes and it was down to sheer game awareness from the in-form centre.
Matty Smith's pass went to ground behind him but he calmly scooped it up and then went around the outside to cross in the corner.
Tommy Makinson nailing the conversion off the touchline, via the post.
Saints went in search of more points and in the process restricted their hosts to long range efforts.
But that changed on the half hour mark.
An error handed the ball back to Cas in their own half and field position was bettered by three penalties.
Saints defended two of them with aplomb but after the third – following a blatant knock on – Kieran Gill crossed in the corner on debut.
It was a blow but within seconds McCarthy-Scarsbrook had replied.
Saints forced an error from the restart and the forward – making his 200th appearance for the club – powerfully darted through on a short pass.
Makinson hitting his second conversion of the afternoon to make it 12-4 at half time.
Saints started the second half in the ascendancy and Luke Thompson was held up over the line just two minutes in.
Smart defence forced a knock on from Junior Moors a minute later and within a set, Percival had set Grace away down the left.
The youngster looked all the world to score but strong Cas defence bundled him into touch.
Smith forced a drop out 50 minutes in, but Saints couldn't take advantage and then Cas returned the favour with back-to-back sets which paved the way for Mike McMeeken to score.
Grace went close again on the hour mark following a mazy James Roby run – but too many chances had gone begging and the Tigers duly made them pay.
On the last they kicked through the centre of the field and Tom Holmes won the foot race – and the attentions of Makinson – to put the ball down.
Saints did all they could to grab a winner against a panicked defence in the final stages; Percival going close before an Alex Walmsley effort was penalised for double movement.
Regan Grace had one chalked off too as the referee deemed he was in touch as he put the ball down in the corner.
It was a disappointing finish to a game that promised so much, and leaves Saints with an all-important game with Widnes this Friday.
Saints Line up
| | |
| --- | --- |
| 2 | Tommy Makinson |
| 18 | Adam Swift |
| | Ryan Morgan |
| 4 | Mark Percival |
| 5 | Regan Grace |
| 6 | Jonny Lomax |
| 7 | Matty Smith |
| 8 | Alex Walmsley |
| 9 | James Roby |
| 18 | Kyle Amor |
| 11 | Zeb Taia |
| 12 | Jon Wilkin |
| 13 | Morgan Knowles |
| 15 | Louie McCarthy-Scarsbrook |
| 14 | Luke Douglas |
| 10 | Luke Thompson |
| | |
Castleford Tigers Line up
| | |
| --- | --- |
| 1 | Greg Eden |
| 2 | Kieran Gill |
| 3 | Jake Webster |
| 4 | Joel Monaghan |
| 5 | Greg Minikin |
| 6 | Ben Roberts |
| 7 | Tom Holmes |
| 8 | Andy Lynch |
| 9 | Paul McShane |
| 10 | Nathan Massey |
| 11 | Alex Foster |
| 12 | Kevin Larroyer |
| 13 | Jesse Sene-Lefao |
| 14 | Mike McMeeken |
| 15 | Junior Moors |
| 16 | Jy Hitchcox |
| 17 | Jake Trueman |
Last updated 4 Jun 17 17:19:18
We can't see the clock but we think this is the final chance for Saints
Al's over? No, called for double movement.
Percy goes close down the left hand side. Another chance for Saints
Goal
Paul McShane for Castleford Tigers
Try
Tom Holmes for Castleford Tigers
Kick on the last and he pounces on the ball
Succession of high kicks all taken by the Cas defence. Saints remain 12-10 up.
Strong D from Saints is much needed again.
Roby with the run takes Saints close – Regan over in the corner? TJ rules he is in touch. Close.
Saints penalty on their own 40 – a much needed one.
But Saints return the favour to let Cas off the hook.
Cas knock on from the restart.
Goal
Paul McShane for Castleford Tigers
It's a two point game. Saints 12 Cas 10
Try
Mike McMeeken for Castleford Tigers
Cas back in this one as the forward steps through the D
And another drop out… big test for Saints D.
Saints' turn to drop out.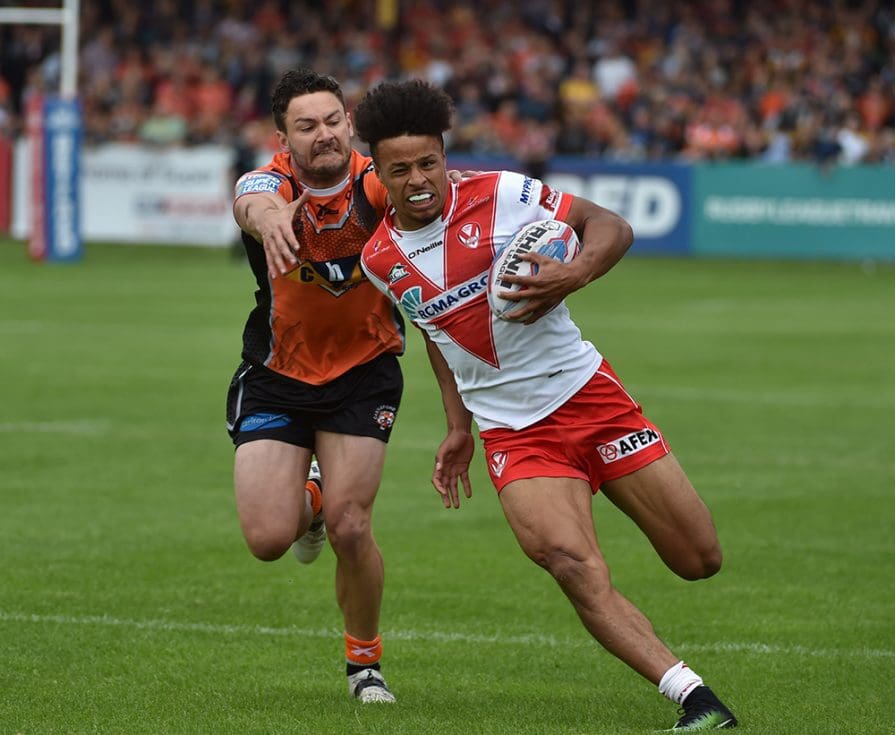 Chance gone – Cas too quick off their line and they hold on.
Saints win a drop out following Smith's kick
Grace down the wing but Cas haul him into touch. Saints still 12-4 up.
Moors knocks on over the line – Saints then win a penalty. 7-3 count to the home side.
Thompson held up over the line, Cas then come away with it.
Kick Off
Saints will get the second half underway. They lead 12-4
Goal
Tommy Makinson for Saints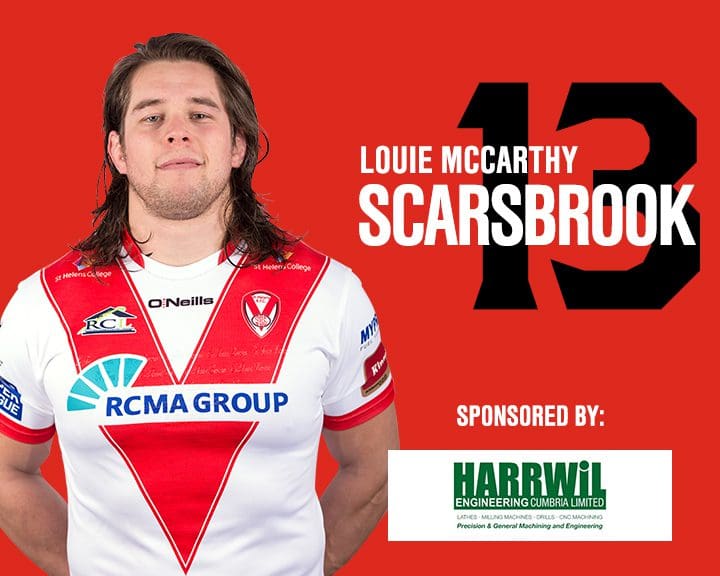 Try
Louie McCarthy-Scarsbrook for Saints
On the burst! No stopping him!
Cas lose the ball. Saints lead 6-4 and have a set on their host's line.
Try
Kieran Gill for Castleford Tigers
Cas hit back in the corner.
Ball to ground again from the visitors. Cas come away with it out of their half.
High kick from Smith – Morgan close but Cas come up with it. Saints remain 6-0 up.
Neither side keeping hold of it at the moment. Saints lead 6-0 but Cas have the ball 20 metres out.
Saints lose the ball on Cas' line – Cas coming away with it & then lose the ball.
Saints on the attack – Cas unlucky not to collect an intercept, Saints have another set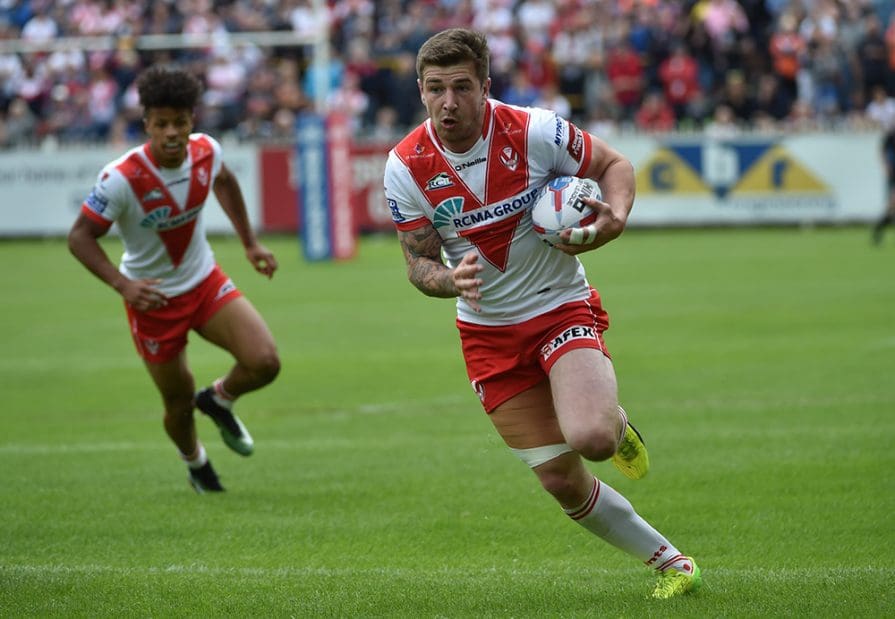 Goal
Tommy Makinson for Saints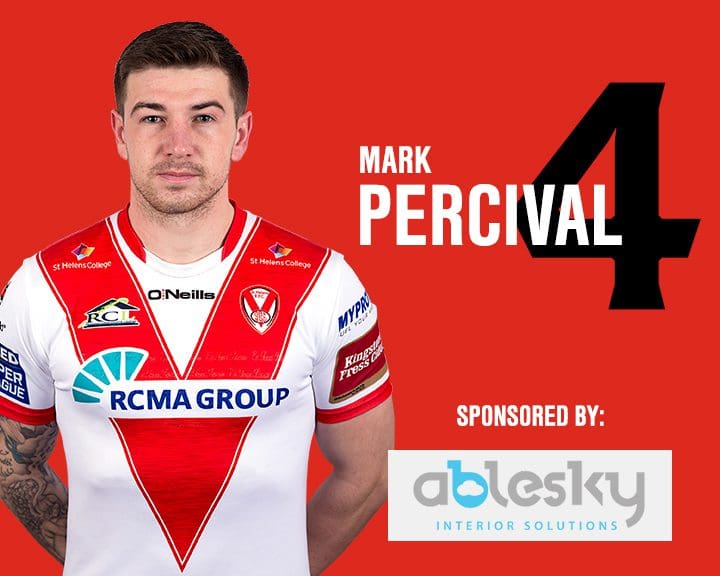 Try
Mark Percival for Saints
Loose pass; Percy picks up and goes around the outside
Saints swing the ball from right to left and draw a penalty near Cas' line
Good high take from Gill following Smith's high kick. 0-0
Saints come up with the ball 0-0
Saints lose the ball in their own 30 – defence needed now.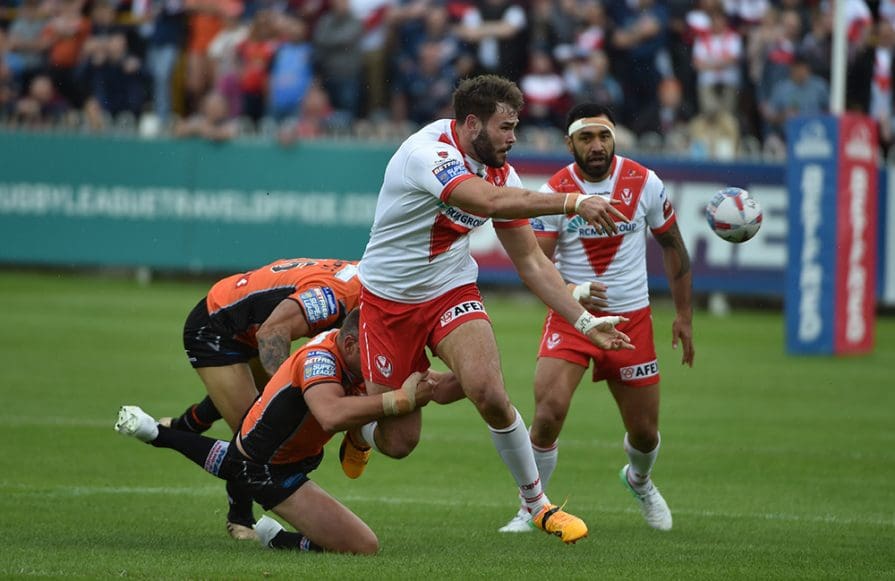 Two breaks from Walmsley down the middle – Saints look lively 0-0
Walmsley breaks down the middle – feeds Swift. Cas hold firm
Both sides trading kicks early doors 0-0
Cas will get this one underway
Mend-a-Hose Jungle certainly buzzing for this one – who is your money on?