Saints secured their third win in four games with a 26-10 victory over Widnes Vikings.
Mark Percival crossed the 500th point barrier for the club with a try and three goals whilst there were good performances off the bench from Luke Thompson, Morgan Knowles and Luke Douglas.
The win was built on solid defence that needed to be on its mettle from the off.
Charly Runciman fumbled over the line after just four minutes as Widnes made a lively start.
Saints then defended four sets in a row and it wasn't until the tenth minute that they managed to get into their opponent's 20.
Widnes continued to press and arguably should have been in front by the time Saints hit them with a cracker.
The ball was moved with pace down the left, Regan Grace cut back inside and then offloaded for Mark Percival to go under the posts.
And moments later Saints forced an error from Widnes in midfield and provider turned scorer for 10-0.
Grace beating Jack Johnson for pace.
Percival went close on 33 minutes as he took a bullet from Jonny Lomax and moments later the fullback just couldn't find Grace on the wing.
10-0 at half time would have probably pleased Justin Holbrook considering Widnes' start – but he would have been less than impressed with the opening stages of the second.
Saints looked fairly comfortable until a series of penalties, a couple harsh from a home point of view, gave the Vikings the perfect platform for Ryan Ince to score in the corner.
But his side hit back through big Alex Walmsley.
After Louie McCarthy-Scarsbrook was held up – on his 300th career appearance – the big prop crashed over from close range.
Saints then turned up the heat and put the game out of reach; Ryan Morgan flying over on 60 minutes to extend the lead further following a slick passing move.
Zeb Taia was held up over the line as the game entered its final stages, then Danny Craven ensured the home side would have a few jitters with a try under the posts.
But Theo Fages, who had been lively throughout, put the game to bed when he charged down a kick, waited an eon for it to drop, and then put it down to the right of the posts.
Mark Percival capping a man of the match display with his third conversion – his 500th point in the red vee.
Saints Line up
| | |
| --- | --- |
| 6 | Jonny Lomax |
| 2 | Tommy Makinson |
| | Ryan Morgan |
| 4 | Mark Percival |
| 5 | Regan Grace |
| 7 | Theo Fages |
| 7 | Matty Smith |
| 8 | Alex Walmsley |
| 9 | James Roby |
| 18 | Kyle Amor |
| 11 | Zeb Taia |
| 12 | Jon Wilkin |
| 15 | Louie McCarthy-Scarsbrook |
| 14 | Luke Douglas |
| 10 | Luke Thompson |
| 13 | Morgan Knowles |
| 7 | Danny Richardson |
Widnes Vikings Line up
| | |
| --- | --- |
| 1 | Jack Johnson |
| 2 | Ryan Ince |
| 3 | Stefan Marsh |
| 4 | Charly Runciman |
| 5 | Corey Thompson |
| 6 | Rangi Chase |
| 7 | Aaron Heremaia |
| 8 | Gil Dudson |
| 9 | Jordan Johnstone |
| 10 | Jack Buchanan |
| 11 | Matt Whitley |
| 12 | Chris Houston |
| 13 | Hep Cahill |
| 14 | Manase Manuokafoa |
| 15 | James Chapelhow |
| 16 | Tom Olbison |
| 17 | Danny Craven |
Last updated 9 Jun 17 21:45:09
Goal
Mark Percival for Saints
That's Percy's 500th point for the club. Congrats! Saints lead 26-10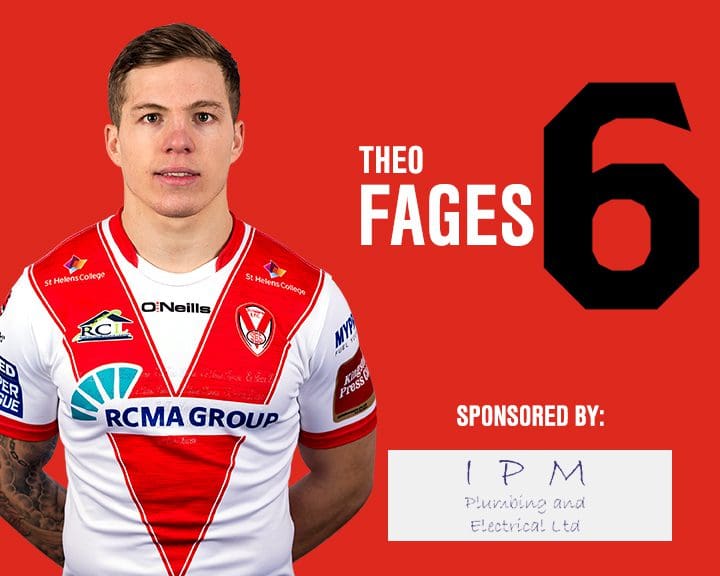 Try
Theo Fages for Saints
Charges it down, ball spends an eternity in the air, he collects and puts down!
Lomax almost away following Amor's charge forward and offload.
7 left, Saints lead 20-10
Craven adding the conversion. 10 point game 9 mins left.
Try
Danny Craven for Widnes Vikings
Lovely offload for Craven to score under the posts
Entering the final 10 here, Widnes have the ball in Saints 40.
Another pen, Widnes on a warning.
And another set, and a penalty, and another! Penalties Awarded: 12-8
Error from Widnes, Saints have a set in prime position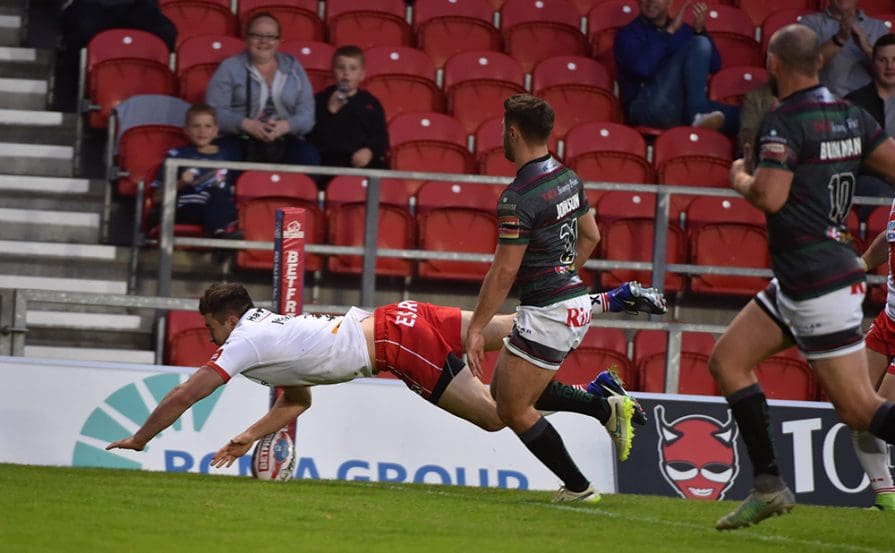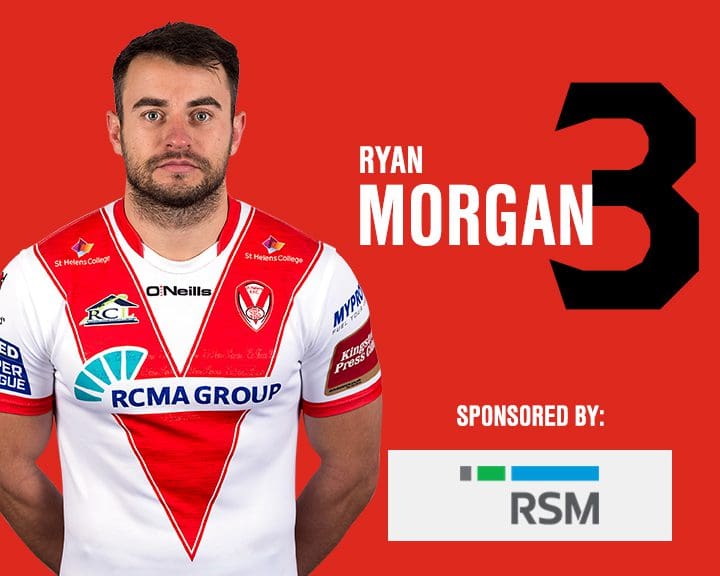 Try
Ryan Morgan for Saints
Down the right hand side, Saints have numbers.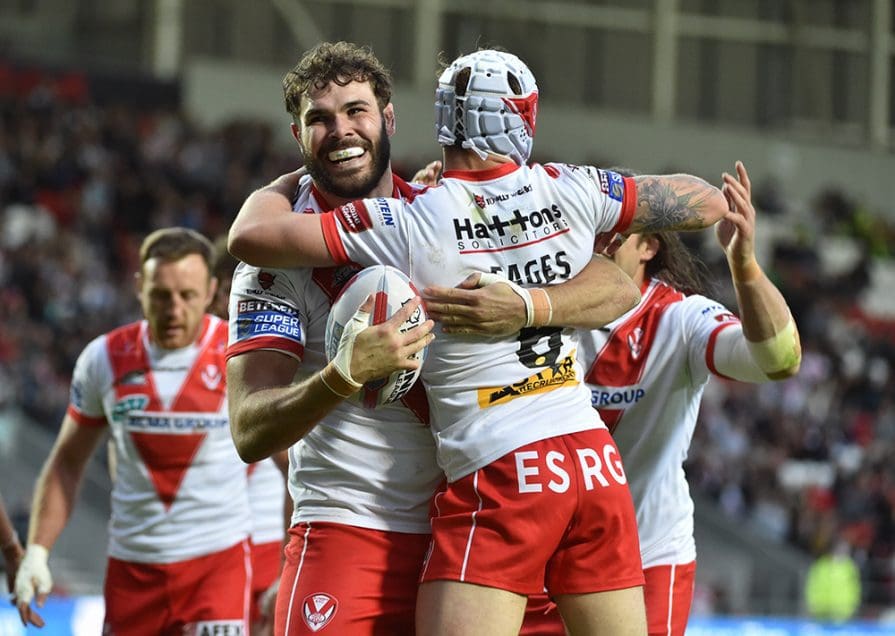 Goal
Mark Percival for Saints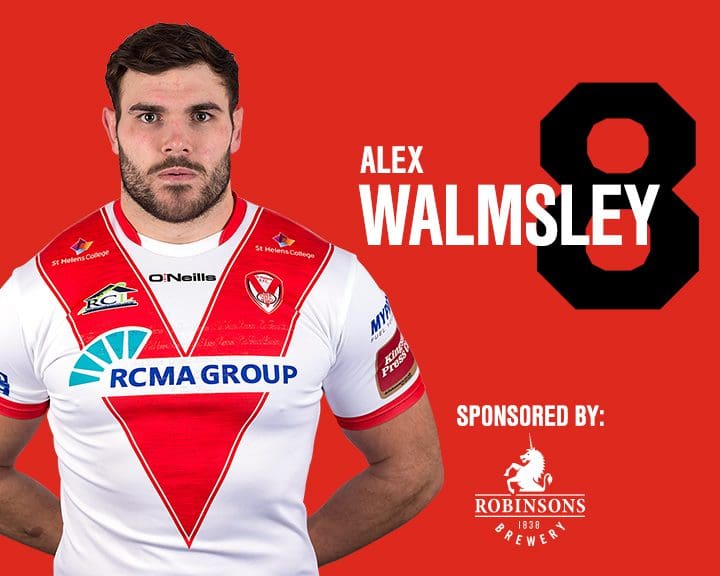 Try
Alex Walmsley for Saints
And repeat. Big Al not held up this time!
LMS held up over the line
Saints gain a penalty for offside – needed too…
Another error as the ball goes out on the full – Widnes in Saints' 40.
Craven misses the conversion – the ball poleaxing the Vikings' mascot behind the posts!
Try
Ryan Ince for Widnes Vikings
Pressure tells and Ince goes over in the corner.
And another penalty follows… another head scratcher! Widnes come again.
Referee finds a Saints knock on from nowhere – Widnes in prime territory here.
Whitley knocks on over the line
Penalty to Widnes and it is their time to put the pressure on.
But the ball goes to ground again.
Penalty to Saints for another high shot, they're in Widnes 40.
Widnes will get this second half underway – Saints lead 10-0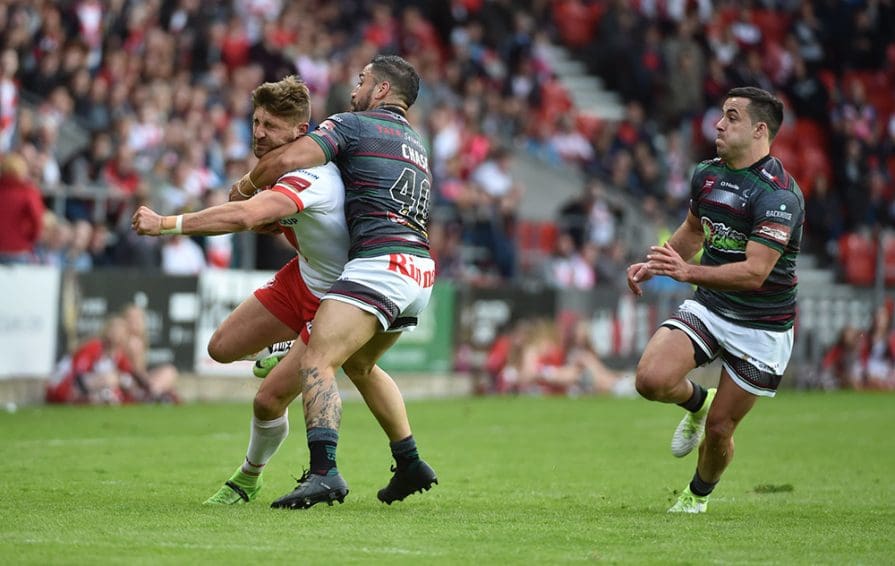 But the ball is in touch! Saints remain 10-0 up.
Three pens in a row for Saints. Knocking at the door.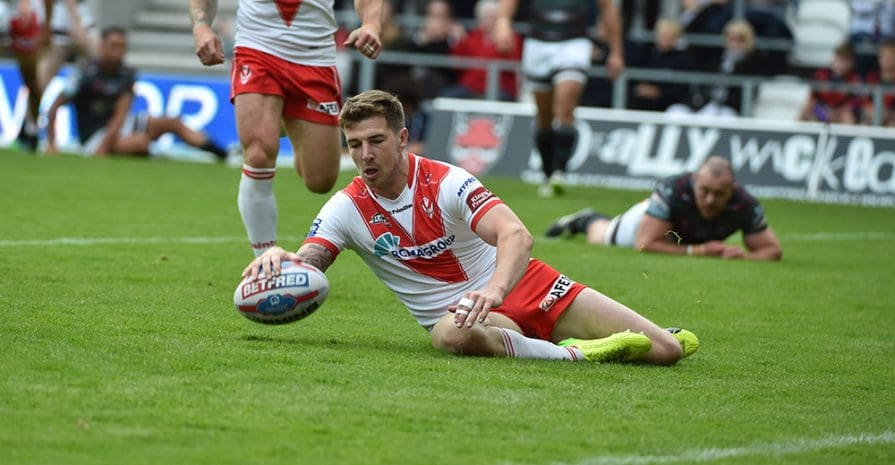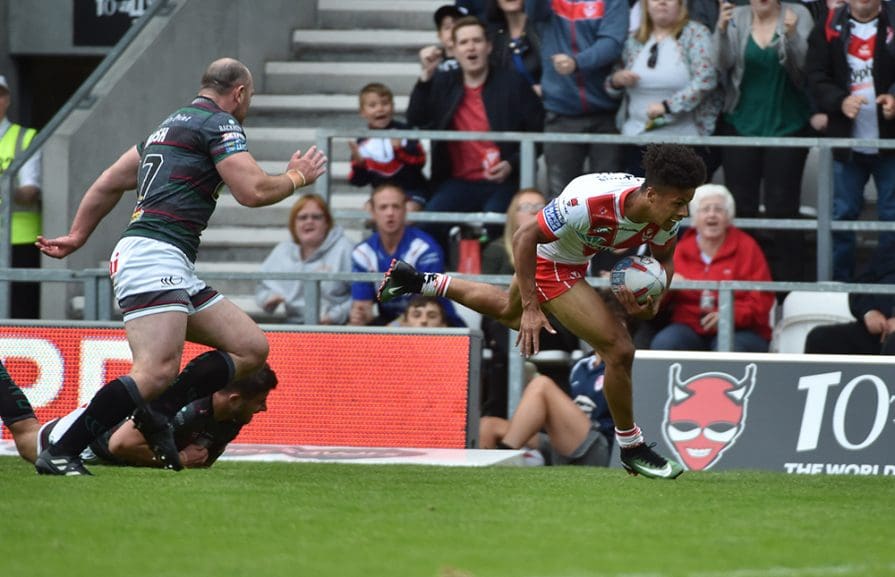 Real turnaround in this one with Saints 10-0 up after all that Widnes pressure.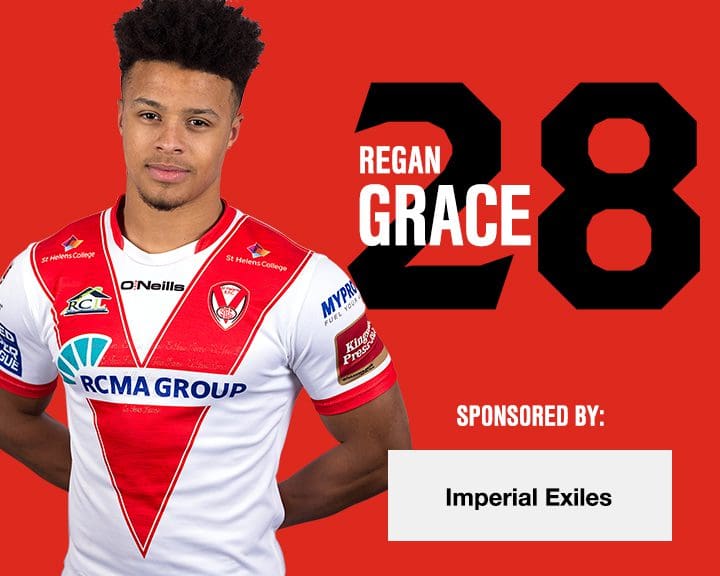 Try
Regan Grace for Saints
Grace down the left hand side – too quick
Goal
Mark Percival for Saints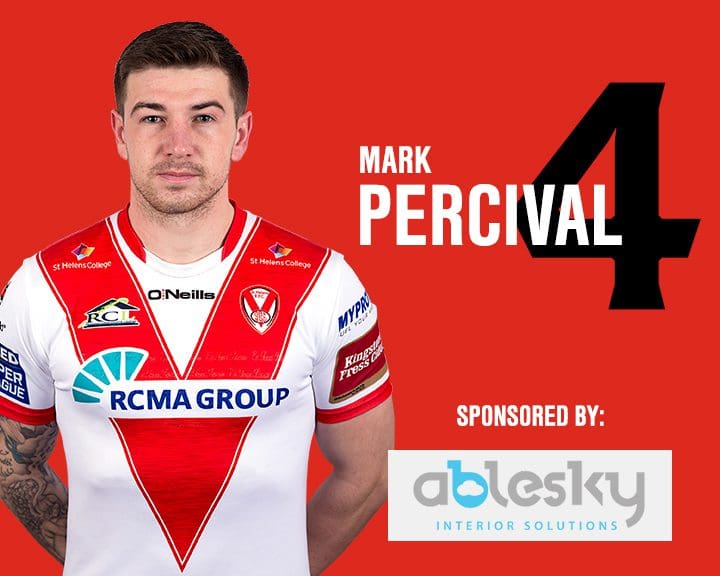 Try
Jonny Lomax for Saints
Lovely offload sends Grace away… back inside for Percy to score 4-0
Widnes knock on from Chase's kick to the corner.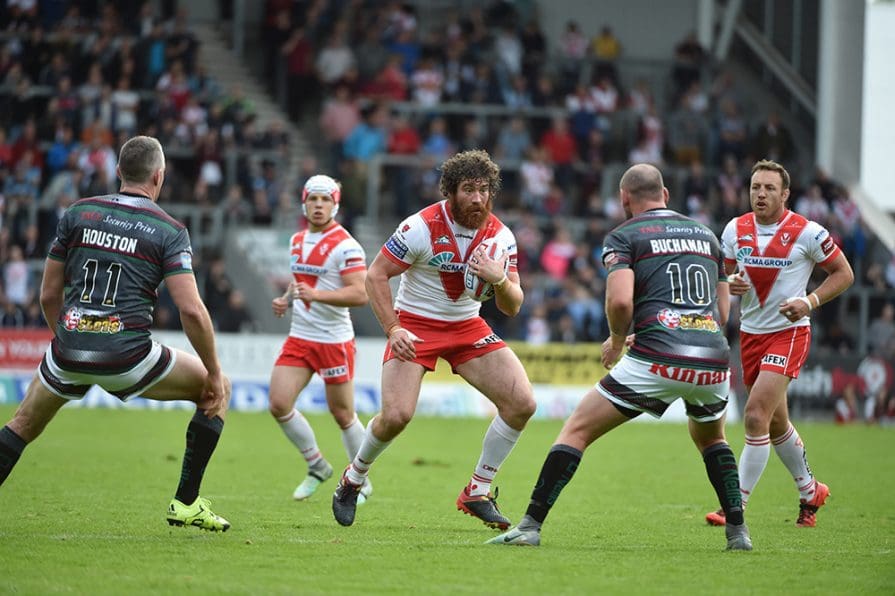 Great high take from Theo Fages under pressure. Saints holding on at present.
Chase kick is too strong then Saints knock on.
Some nice play from Saints – offload from Amor but LMS can't haul it in.
Widnes coming up with errors now. Saints ball on half way.
But it's back with Saints. Another let off. 0-0.
And they force a drop out.
More penalties give Widnes another chance
Ball on the deck again and Widnes have a great chance.
Widnes over, but it is ruled out for a knock on. Big let off.
Saints lose the ball on their own line and give a pen away. Widnes attack.
Regan comfortably takes a high ball
Saints will get this one underway